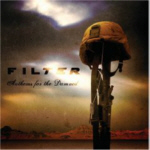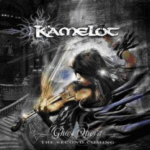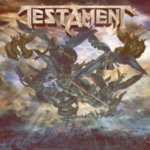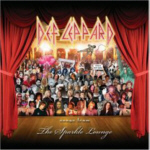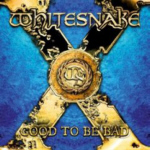 Filter - Anthems For The Damned   © 2008 Pulse Recordings

Filter is one of my personal guilty pleasures. Ever since the band released 'Hey Man, Nice Shot', I was on board. After the band parted ways and Patrick fronted Army of Anyone, it all comes full circle. The bands latest really is some of their best work overall. This album is one of the bands most consistent releases. The music will keep the listener pretty happy as the flow is good and I found no reason to hammer the forward button with this. The music reminds me of what the band was doing on 'The Amalgamut' and fans of that particular release will find alot to like with this album. A good political statement record that carries well musically.

Availability: May 13, 2008   Rating: 8/10   Genre: Modern Rock   Website: Filter Official
Kamelot - Ghost Opera: The Second Coming   © 2008 SPV/Steamhammer

This album may confuse, so let me explain what we have here. This release contains the entire 'Ghost Opera' album plus 2 videos on the first disc. The second disc is the band playing live and a few studio tracks that are quite good. The focus of this particular review is the second disc. We did review 'Ghost Opera' previously
here
. The live sound of this record is pretty polished and quite easy to listen to. I think the band found a decent mix of live and polish and didn't come across sounding like they added to much studio magic to it. The track selection is quite good as well. If you are not familiar with this band, they are amazing!
Availability: Now   Rating 7.5/10   Genre: Progressive Metal   Website: Kamelot Official
Testament - The Formation Of Damnation   © 2008 Nuclear Blast America

With the resurgence of hard rock and metal, Testament release probably my favorite album since 'The Ritual'. Alex Skolnick is back in the fold and really, the band sound phenomenal. The style of this album fits very snug with some of their earlier material such as 'Practice What You Preach' or 'Souls Of Black'. It's heavy and the guitars sound just like they did back in the day from a riff standpoint as well as they way they are tuned. That Thrash sound is intact as well with the band showing alot of current younger bands what it means to kick ass the old school way. I couldn't be happier with this release. Keep 'em coming!

Def Leppard - Songs From The Sparkle Lounge   © 2008 Bludgeon Riffola Ltd.

Def Leppard fans are always anticipating the next 'Pyromania' and 'Hysteria' with the release of each new album. With the latest, do we get to that point. Well, not exactly. You will want to let this album stand on it's own merits though. It rocks and has plenty of guitar drive to it. Don't forget that unmistakable melody that the Leps always give us. I found most of this album to be of very good quality. Most of the songs lean to a more rocking sound with only 'Love' showing anything resembling a slowdown. This track actually had me thinking of Queen and it does rock in places preventing it from being a ballad. Very cool record.

Whitesnake - Good To Be Bad   © 2008 SPV/Steamhammer Records

Another band from the heyday of the 80's drops upon us. Whitesnake return with their latest effort that had me thinking after the second listen that this album would fit well with some of the bands early to mid 80's stuff. I wasn't sure about it on the first listen, but it definitely swung me in it's favor the second go around. The music has that authentic Whitesnake feel to it, especially when you get about half-way through it. Coverdale goes for a bit more soulful approach vocally which seems to fit very well with this music. It will be interesting to see how many are paying attention to what is happening in rock, but be sure, Whitesnake are doing their part.

© 2008 Heavy Metal Resource