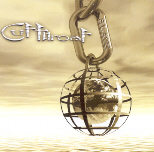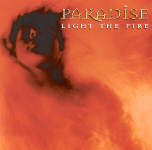 Cut Throat-Slave

© 2001 Cut Throat Music

Paradise-Light the Fire

        © 2001 Escape Music

The Notes

'Slave' is the sophmore effort from L.A. based adrenalin rockers Cut Throat. Stylistically, these guys are a lot like Skid Row with more snarl. Most of that comparison is due to Sean Okin's vocal style being reminscent of Sebastian Bach. To truly see what the band is about, you must check out the live experience. There is a lot of energy flying around the stage.

The Tracks

'Slave' is a continuation of the first album. Your traditional hard rock sound with a lot of attitude.  'My Parade' breaks the album wide open with some good hard driving rhythms. The dual rhythm work on 'Pulling Teeth' is very cool. Darwin and Ken work well together and this track is a good example. 'Better Days' is a rocking number with very chunky rhythms. Memorable choruses as well. 'Deadly Game' is very consistent with the rest of the album so far. Notice how I haven't mentioned a slow down?? 'Painted Black' is one of my favorites. More heavy stuff with some great guitar work. 'Long Way' stays consistent with the pace. 'For this I slave' is a dark number with some nasty guitar snarl. Traditional heavy rock with a bit of modern touch in sound. 'Speak your mind' thunders in with the low end guys Ramsay and John. Very cool track with good even balance throughout. 'The hate we have' shows heaviness, but with a good mix of melody. 'Back on you' is more classic Cut Throat. Good example of doing wht you do best. 'Third Degree' finishes the album with a punch in the mouth. Another one of my favorites. Dig the intro with the dual lead part. Nice job guys!

Overall

I really dig these guys. They make great traditional metal. I believe these guys are one of the brighter hopes in the L.A. scene that is struggling a bit. It takes a band like this to break things open. Just need the labels to pay attention. If you are starved for some good hard rock 'n roll played the way it was meant to be played give these guys a spin. You won't be disappointed. Highly recommended!

The Notes

Paradise recorded this album in the late 80's as far as I know. The sound is reminiscent of that era. The band features George Criston from Kick Axe and Doug Johnson from Loverboy. The masters were said to have been missing and recently rediscovered. I am a big fan of Criston and his work with Kick Axe and when I heard about this one, you could say my curiosity was stirred a bit.

The Tracks

The tracks on this album sound a bit like Loverboy due to the keyboards naturally. You still have a heavy dose of Kick Axe as well that is shown on tracks like 'Love is' which sounds like it came from 'Welcome to the club'. 'You have the touch' really displays Criston's vocal finesse. he track is very laid back and melodic. 'Love Surgery' has the classic rock sound we grew to love in the heyday of the 80's. I really dig 'Rockiday'. This track has some big choruses that will make you sing with them. Kind of an anthem in a way. '2XTC' is another one of the bright moments this album offers. More big choruses and packed with melody. 'Ride the storm alone' once again showcases Criston on vocals. A laid back track that just sounds great. Like the guitar work on this one. Very smooth. 'Paralyse Eyes' is the tune on the album the packs a whallop. Very guitar driven. Joe Wowk really showcases his abilities here especially in the solo. Absolutely over the top! 'Light the fire' is one of the catchiest tunes on the album.

Overall

This is a very good album. To think it might have never seen release is a shame. My hats off to Escape Music for their persistence in getting this one out there in circulation. It really makes you wonder how many more of these hidden type of gems are still out there waiting to be rescued from the vaults. If you are a fan of Loverboy or Kick Axe, this album is a no brainer on a purchase decision. This album should sit well with most fans of melodic hard rock. Definitely check this one out!