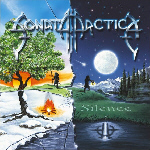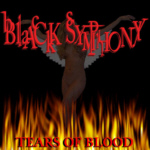 Sonata Arctica-Silence

© 2001 Century Media Records

Black Symphony-Tears of Blood

            © 2001 Rick Plester Music

The Notes

Sonata Arctica is based in Finland and is very close in style to their Finnish comrades Stratovarius. Playing a melodic power metal style, this band could prove to be equally as strong. The musicianship is evidence as is the songwriting. The music ranges in intensity from very fast to light and melodic. The album is available domestically via Century Media Records.

The Tracks

Melodic power metal may have been born quite a while back but it really has entrenched itself in recent years. A band of this genre must really have something that stands out to be noticed. Sonata Arctica definitely stands out. After the intro '...of silence' your senses are rattled by the full throttle 'Weballergy'. The chorus on this tune is very cool and very memorable. 'False news travels fast' sounds like Stratovarius very much. 'The end of this chapter' is broken into six chapters and is very atmospheric. 'Land of the Free' has a bit of a Helloween feel to it. One of my favorite tracks would have to be 'Last drop falls'. I believe it is a single in Finland. Very dreamy and melodic. Other tracks that stand out include 'Sing in Silence' which is another favorite, the fast paced 'Wolf & Raven', and album closer 'The Power of One'. The latter clocks in just over ten minutes and varies in tempo and is very accessible.

Overall

This album really shows you what this band is made of. The songwriting is top notch and should appeal to a wide fan base with its broad range of tracks. I really like the bands keyboard usage as well. It weaves in and out of the music creating a fair amount of depth. Sonata Arctica is definitely ready for the big leagues and is essential listening for all fans of the metal genre.  

The Notes

Another act I wasn't very familiar with until Ultrasound 2001 was Black Symphony. These guys were one of the biggest surprises of the weekend for me. I was given an advance copy of the upcoming album 'Tears of Blood' and was blown away by what I heard. The band currently features Pete Holmes who you may remember from his days with Black 'n Blue. Rick Plester is the founding member and has quite a resume in a variety of things including pro Hockey, writing tunes for ESPN and the NHL, as well as some producing. Don't forget that this guy won Canada and L.A.'s guitar wars numerous times. Rounding out the lineup is Rev Jones on bass, Ric Plamondon on vocals, and Mattias Burstrom on keyboards. A very solid lineup indeed.

The Tracks

Hearing these guys live for the first time was amazing. There is a something unique about the bands approach. The band comes across a bit dark, somewhat progressive, and a bit traditional. There are many different elements in there. One thing is for sure. These guys are positioned to make some serious noise with their music. The opening track 'Tears of Blood Pt.1  gives you a good feel for the band without letting it all hang out at once. The usage of keyboards on this disc is cool as well. Not your usual sound. Listen to tracks like 'Mystery' or 'Death' . 'Hate' is very guitar driven and a definite favorite of mine. 'Burned' combines dark undertones with a lot of melody. This is one of the things that set these guys apart. This is something that usually isn't done right. Other tracks I dig are 'Tears of Blood Pt. 2', the hard driving 'Left in confusion', 'Into the dark', and 'Black Symphony Pt. II'. The promo I have includes some cover material as well. This band is amazing. Two of the tracks are Ian Gillen sung tunes and Ric does a phenomenal job on these. The tunes are 'Blue Eye's' by The Who, 'Smoke on the Water' by Deep Purple, 'Zero the Hero' by Black Sabbath, and 'Deliverence' by Queensryche. All covers are done extremely well.

Overall

This band is quite capable of carrying the Metal genre to new heights. In an age where simplistic regurgitation is commanding the airwaves, the fans are wanting more than that. Black Symphony really is on the cutting edge and will definitely be a band to watch. This release is highly recommended. Watch the Black Symphony website for this release!