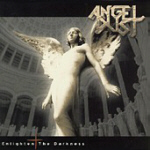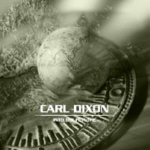 Angel Dust-Enlighten the darkness

             © 2000 Century Media Records

Carl Dixon-Into the future

           © 2001 MTM Records

The Notes

Angel Dust is a power metal act hailing from one of metal's hotbeds, Germany. 'Enlighten the Darkness' was released in 2000 and shows a progession in the bands musical style. Tunes range from pulsating heavy to very melodic. Century Media has been releasing the albums in the States, some with bonus material. This album is one without bonus tracks.

The Tracks

This album starts out with a bang and then levels a bit. I really like the bands usage of keyboards especially in the heavier music. It really adds a dimension to the music and thickens it up. Some of the tracks I feel standout are the opener 'Let Me Live', 'The One You Are' which has some pretty chunky rhythms, 'Enjoy!' which reminds me a bit of  TT Quick. If you are familiar with the album 'Metal of Honor' you'll know what I mean. I also dig 'Fly Away' which shows a very melodic side of the band and then builds in intensity, 'Beneath the Silence' which reminds me in the guitar areas of Hardline. Very melodic tune that is awesome. 'I Need You' reminds me of something you would hear on a Queensryche record. Melodic with great vocal work. 'I Need You' is one of my absolute favorites. Kind of haunting sounded with tons of melody. If you like it heavy, 'Cross of Hatred' is one of the heaviest on the album. 'Oceans of Tomorrow' closes the album melodic and is one of my favorites as well.

Overall

What more is there to say?? This album is essential to anyone who calls themselves a metal fan. The album grows more intense with subsequent listens. Angel Dust is a name for fans to remember as these guys will keep getting better and will command everyone's attention. A must have!

The Notes

Carl Dixon is one of rock's most talented veterans. You'll remember Carl from Coney Hatch as well as his more recent stints with The Guess Who and April Wine. What we have in this review is Carl's most recent solo effort available via the MTM label from Germany. A collection of 13 tracks of great rock 'n roll delivered only the way Carl delivers it.

The Tracks

Let me state this first. This album is a sleeper. Sleeper' albums tend to be my favorites due to the fact that these albums are long lived. They sound even better as time goes on. I have seen some unfair feedback on this release and realized that it has to be due to assessments on maybe not even a full listen. My reviews take a bit more time because I want to be fair. This album is very good. Let's look at the tracks on the album. The music is very much Carl Dixon and tends to lean more towards his solo stuff than Coney Hatch. Now there is some Coney in it, but it is also quite a bit different in it's approach. 'Into the Future' is a rocking opener that is instantly memorable with it's catchy choruses. 'Hot Streak' is a very catchy upbeat tune that mixes some cool acoustic and electric guitar work. 'Strange way to live' is one of my favorites. More upbeat music. Other standouts include 'Back to where we started' which is one of the tunes that is reminiscent of Coney Hatch. 'Lonely You' which was originally written by Badfinger and is covered very well,  'Busted', 'Little bit of love' with all of it's melodies and harmonies, the groove rocker 'Shadow', and 'River'. There really is a lot to like on this album.

Overall

This is another one of my recommends. This album really grows with each listen. Carl is one of those musicians that would be sorely missed if he was not in the music scene. If you like Carl's style of music as well as Coney Hatch, this one will sit very well. I highly reommend this release!