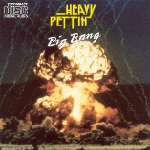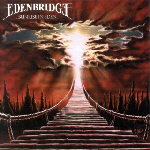 Heavy Pettin-Big Bang

       © 1989 FM Records

The Notes

'Big Bang' was released in 1989 via the FM label out of the UK. Now I'm not entirely sure what is going on with this release. It showed back up on the market as an apparent reissue, but I can't even confirm that. I have heard a couple of versions of the story. First, that they are reissues complete with cardboard slipcases. The other version, that the albums were surplus and released back to the market for sale. Either way, I'm glad to get my hands on this goodie. I have always been a big fan of the band, but did miss this one originally.

The Music

If you haven't heard this release, you may wonder how decent it was. After all, the album was released after the genre had peaked. Did the band succumb to the hair band influences or retain their identity?? In my opinion, they retained their identity and released a good album. The vocals are unmistakeably Hamie! One of those voices you couldn't miss. Te music is very good as well. Tracks like 'Born to burn' , 'Romeo', and 'This is America' have the trademark Heavy Pettin stamp on them. The only downside I could find was the shortness of the disc. Nine tracks in all. I was very pleased with the music on this album.

Overall

If you don't have this album, don't wait too long. You could miss it and end up trying to sell your car to afford one on e-bay. (Well, maybe if your car isn't the greatest) The only complaint I have with the album is te fine place the put the compact disc logo. Right on the front of the damn album. Nice choice. Sticks out like Cyclops eye. Other than that, if you dig this band, get to your retailer and get it ordered before it disappears. You'll be a fool if you don't! Highly Recommended!

Edenbridge-Sunrise in Eden

            © 2001 Sensory Records

The Notes

Edenbridge is the new project of Austrian guitarist and songwriter Longvall. The album is of melodic metal format and very tight. The band is also fronted by female vocalist Sabine Edelsbacher who has a very unique crystal clear vocal style. The music varies in tempo from very light to medium aggressive. The album is released via the Sensory Records label.  Now this album could stir up quite a buzz, but time will tell.

The Music

Wow! Covers quite a power metal spectrum. The music has many elements including double bass slammers, dreamy songs, and a very good amount of crunch. The dreamy element is delivered via Sabine's vocals. She has a remarkable voice and doesn't really sound like any other in the genre. Good use of the vibrato, very clear vocals, as well as staying in the proper key are good reasons why. Now how about Lanvall's songwriting. Europeans are already very well aware of this musician. He has a great ability of attaching personality and visual element to each track really giving each definition. 'Cheyenne Spirit' has a very majestic feel to it. 'Sunrise in Eden' has some very cool Oriental feel to it but doesn't necessarily weight down with it. 'Forever shine on' is one of the lighter dreamy tracks I was talking about. Other notables include 'Holy Fire', 'In the rain', the epic 'My last step beyond' which clocks in at over 10 minutes, and 'Take me back'. The whole album is actually very consistent in quality.

Overall

This album is very solid and entertaining. The music comes across very professional and the band is definitely tight. I wouldn't really group this release or band in with the rest of the power metal scene because they are different enough to stand on their own. Some of the elements used in the writing process really give this band an added dimension. This is definitely a great release that shines in an already crowded scene. Stands out among many!