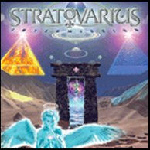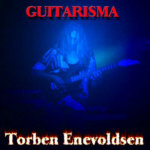 Stratovarius-Intermission

  © 2001 Nuclear Blast Records

Torben Enevoldsen-Guitarisma

                      © 2001 Lion Music

A few notes

'Intermission' is the latest offerings from one of Finlands finest bands. The album contains some new material as well as some B-sides and covers. I guess the band is going on hiatus for a bit and decided to get some material to the fans to hold them over for a while. Some of the B-sides were previously released in Japan. Isn't it funny how that works. Tracks for Japan and we get them anyway, just a while later. Anyway, I guess they even got some bonus tracks with the bonus tracks. I'll stop now.

The Tracks

The first thing I noticed was the intensity of the tracks on this album. Definitely Strato-tunes but not necessarily as fast as some of their previous material. 'Will my soul ever rest in peace?' has crunch, but is mixed at a slower tempo. Very memorable choruses with good dynamics and sound. Not to disappoint though for fans of the fast stuff, 'The curtains are falling' is the full throttle rocker that will please. One of the highlights in my opinion is the masterful cover of Judas Priest's 'Bloodstone'. The band does an excellent job of staying true to the original. No BS here like remixes and crap like that. For Rainbow fans you get 'Kill the King' which rocks! Also the Rainbow track 'I Surrender' which was penned by Russ Ballard. You also get one of my favorites by the band 'Hunting high and low' in a live format.

Overall

There really is a lot of good stuff on this album. I felt that most everything on this disc was pretty strong. If you think B-sides, it is amazing how good their B-sides are not to mention the A-sides. With the band taking a break for a while, this is going to be your lifeline until they get back. Hope it isn't too long. Don't want to have to deal with withdrawls!

A few notes

Torben Enevoldsen is another guitar virtuoso signed to Finland's Lion Music. Torben reminds me a lot of the mighty Satriani with a lot of spit and vinegar added in. His sound is very reminiscent of Satch in a lot of ways. Torben will start off some of his music in slower tempo and then kick it in and give you a good jolt. You also get some vocal tracks as well.

The Tracks

When it comes to the songwriting, Torben is fairly straight forward with his hard driving instrumentals like 'Just in case'. Discipline is definitely in his playing style. 'For a friend' gives us a very much like Satriani sound. Reminds me of something you would hear on 'The Extremist'. Very upbeat and positive sounding. How about some vocals?? 'Time ran out' features Kenny Lubcke handling the chores. 'Take your pick' not only is more aggressive but is groove-laden as well. 'Calm waters' is a very nice relaxing track as the title might suggest. If you need a bit of the funky stuff mixed in with your guitar grit, 'What if ...?' is gonna get he job done. I think that track is one of the best and fun tunes here. On the album is also a bonus track called 'Zantac'. This track has a cool vibe flowing through it. Very smooth.

Overall

'Guitarisma' is one of my favorite Lion Music titles. I am a big Satriani fan and I can see the similarities throughout the album. Torben has enough of his own thing going on to keep his own identity. The guitar sound is remarkably close as well. Torben adds a bunch of flash to it and a little bang. If you enjoy more technical oriented albums that showcase the finer side of playing instruments, this one is a lot of fun!