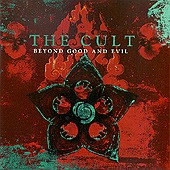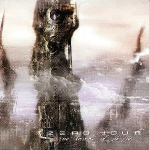 The Cult-Beyond good and evil

         © 2001 Lava/Atlantic Records

Zero Hour-The towers of Avarice

                   © 2001 Sensory Records

A few notes

After a long hiatus The Cult are back with a new platter of goods. Going back a few years to the self titled album and the changes in sound that it contained, one might wonder which version of The Cult we might get this time. After listening to the album, it is definitely the heavier version that is slightly reminiscent of the peak days of the band. There is just a bit more modern sound. I have read some negative reviews on this album and am not sure why people are so critical. Still sounds very much like The Cult. Seems like people just like to pick everything apart these days. I like this album so you will not get it here.

Standout Tracks

War (The Process)-Probably my favorite track. Very heavy sound.  Very full sounding.

The Saint-Good heavy track. Like the chorus on this track. Heavy yet melodic.

Rise-Classic Cult sound in the guitars with alot of grit on the edges. Good tune.

Nico-The 'Edie' of this particular album. More modern sounding, but has good melody.

Speed of Light-Just sounds good. Big wall of sound. Lot of bite mixed with som psychadelic guitar sound.

True Believers-Good guitar sound and memorable choruses. The Cult, no mistaking.

Overall

Bands will progress in sound and will make changes. The Cult has retained their core sound on this album, but have added a lot of grit to get a bit of a heavier sound than one might have expected. Bob Rock put the production together and did his usual great job. Music is about having fun and being entertained. This album is a good comeback and should please fans of the band old and new. This album should do well for the band and get them back in the spotlight. It's been a while, we're glad you're back. Pick it up and crank it up.

A few notes

Zero Hour is a progreesive style band that plays with finesse and intensity. The band consists of twin brothers Jasun and Troy Tipton on guitar and bass respectively. Mike Guy pounds the skins and Erik Rosvold handles vocal chores. The band hail from the Western shores of the U.S. and really have a nack for writing some interesting material. The album really covers a lot of ground in tempo and structure. With the status of this band and their sound, the future could get very interesting and possibly successful.

Track Rundown

1.The towers of Avarice-Very heavy and progressive. Serious musician session gets this album going in a hurry.

2.The Subterranean-More intensity here. Good technical ability displayed in all areas. Hard driving track.

3.Stratagem-Dream Theater style progressions. Vocals are a bit remeniscent of Ronnie James Dio. Add in some classic Queensryche guitar sound as well.

4.Reflections-This tune reminds me a lot of what you would hear from Queensryche. Very cool laid back sound.

5.Demise and Vestige-Seriously long track. Checks in just over 15 minutes. My favorite without a doubt. Lots of tempo changes. Kinda like 3 songs rolled into one. Outstanding!

6.The Ghosts of Dawn-Very moody laid back track. Very good vocals. Very piano and keyboard based. Light in tempo.

Overall

I found this album a very interesting and good listen. This album has new things to be heard with subsequent listens. The band draws on some very good influences. I hear Queensryche, Fates Warning, Dream Theater and bands of that area of the genre. I am not saying that those are their infuences, rather that is my interpretation of what I hear in the recordings. If you like music that makes you think and has a lot of depth, you will probably like this album immensely. Highly recommended!