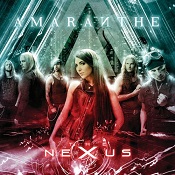 Amaranthe - The Nexus  ©2013 Spinefarm Records

This band showed up as a recommendation based on alot of other bands that I listen to. First thing I checked out was the video for 'The Nexus' which has a movie style feel to it. Pretty decent production. Music is fairly aggressive, yet very accessible due to a more mainstream feel. The band has 3 different singers. Male, Female, and Screamer. While I am not usually a fan of Screamers, this band makes it interesting due to the back and forth. 'The Nexus' is a very complete listen in my opinion and is one of my very favorite releases so far this year. Looking forward to more!

Rating: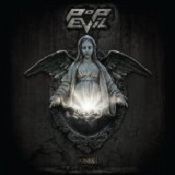 Pop Evil - Onyx  ©2013 Entertainment One

One of the more recent bands I have developed a passion for is Pop Evil. The band has actually been around for over a decade now, but has been getting much more attention in the last few years including their first national #1 rock single from Rock Radio. The bands latest is more of what fans have gotten used to. Good crunching rockers with some melody spattered here and there. The album is a decent listen with a good flow of tunes that never had me wanted to skip anything along the way. Personally loved the video for 'Trenches'. Great fun hard rocking music. 

Rating: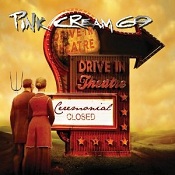 Pink Cream 69 - Ceremonial  ©2013 Frontiers Records

Pink Cream 69 is a band that rarely disappoints. 'Ceremonial' for some reason has taken me longer to get into. Maybe it just feels more 'safe' as other releases have really let it all hang out. Nonetheless, it's a decent record that has a mainstream feel as you make your way through each song. Plenty of music that would fit well into the rock radio format. The usual melodic elements that this band are known for are intact. With my own taste I like the last album 'In10sity' a little better, but I also think most fans that like good melodic hard rock will probably find alot to like here. Worth checking out.

Rating: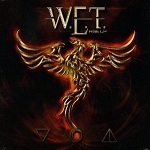 W.E.T. - Rise Up  ©2013 Frontiers Records

When it comes to W.E.T. and the AOR that they play, this stuff is pure gold! I was a huge fan of the debut. 'Rise Up' is basically a continuation of what they were doing musically with that release. Nothing ever gets overly heavy, but instead it goes for tons of melody with a slight edge to it in places. If this band was a few decades earlier here in the States, they would have been huge with each album spawning quite a few hits each. Music on 'Rise Up' is instantly memorable sing-a-long type of stuff. For those who don't know, W.E.T. features Jeff Scott Soto, Erik Martensson, and Robert Säll.

Rating: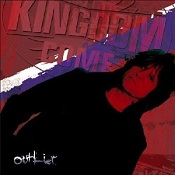 Kingdom Come - Outlier  ©2013 Steamhammer Records

Been following Lenny Wolf since his days with Stone Fury. This guy has a lot of creativity and it shows with each album. Kingdom Come has been releasing since the late 80's and there have been alot of different sounds through the history of the band. 'Outlier' is no exception. In ways the album has a raw feel to it. Music that would translate well to the live show. Then there are elements that show the unique side of this band like the track 'Rough Ride Ralleye'. As a fan, you know that expecting the usual is not always a safe bet. This album showcases the talent that is Lenny Wolf. Very cool!

Rating: