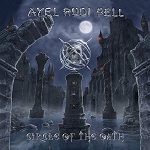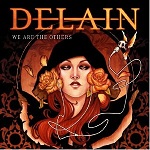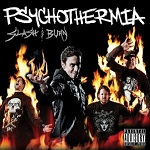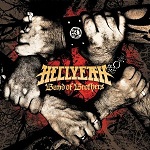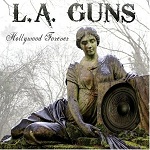 Axel Rudi Pell - Circle of the Oath   © 2012 Steamhammer Records

One of the most consistent artists in metal today is Axel Rudi Pell. He writes with pretty much the same formula each album and the results are always good in my opinion. 'Circle of the Oath' fits right in with the last few albums in terms of style and sound. Good melodic metal with outstanding musicianship throughout. This album to me gets put next to 'The Masquerade Ball' and 'Oceans of Time'. It does help to have 'The Masquerade Ball part II' on this album, but that is only part of it. While the albums are all pretty even, some stand out a little ahead and this and the aforementioned are what I'm talking about. Very good album!

Delain - We are the Others   © 2012 Sensory Records

Went through a phase a bit back with female fronted metal bands. Some of them really stuck with me. Delain was one of those that did. Really wasn't sure what to expect with the latest as the bands catalog isn't really that large as of yet. This album has a very good mix of heavy and melody.  Charlotte's vocals are really good as usual and the hard drive in the guitars and rhythm section really give the album a nice punch. There are quite a few very catchy moments with tracks that become memorable almost instantly. I really like this band. Wish they could gain a bigger audience in the States. Definitely check them out.

Psychothermia - Slash & Burn © 2012 Psychothermia

If you've read my reviews before, you'll remember me looking at a cool more modern oriented band named Canobliss. Well, Psychothermia is that band. With a recent name change and that same great sound, it feels like the band has their sights set higher than ever. There is alot of intensity here in a variety of ways. From the video for 'Crazy X' complete with band members lit on fire to the music itself. Good heavy riffs and overall presentation hook you in and with the length, make you want more. I find this band to be ambitious with definite goals as they are putting in the necessary hard work up front. Nice work again!

Hellyeah - Band of Brothers   © 2012 Eleven Seven Music

This band is really hitting their stride with 'Band of Brothers'. If you miss the good old days of Pantera, this is your band. That isn't just due to the Vinnie Paul Factor. Yeah, that weighs in heavily, but this album has the same styling's and in your face pound that Pantera was known for. When I want to visit my heavier side, I will definitely grab me some Hellyeah. If you are familiar with the bands 2 previous records, you'll pretty well know what to expect here. Some bands get it when it comes to the way they write music. Hellyeah is superb writing in this vein and it always shows from album to album. Good heavy stuff!

L.A. Guns - Hollywood Forever   © 2012 Cleopatra Records

I almost bypassed this album. With 2 versions of this band running around (Traci's version is over as of this review), and the confusion that presented, I just wasn't all that excited. At this point, I am really glad I decided to check this album out. The music on this album fits in well with the first 2 L.A. Guns albums. It's sleaze with a very catchy edge to it. Is it perfect? No. But it is pretty dang good. I'm hoping that everything related to the band is in focus at this point because when it is, this band can be really good. If you gave up on this band, do yourself a favor and give this an honest chance. It's actually really decent.

© 2012 Heavy Metal Resource