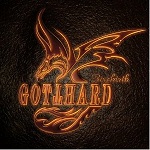 Gotthard - Firebirth   © 2012 Nuclear Blast Records

After the death of Steve Lee a bit back, the big question was whether the band was going to search out a new vocalist and resume their career or pack it in. After the decision was made to continue, Nic Maeder was introduced as the new lead vocalist of Gotthard. There are definite similarities to Steve Lee in Maeder's vocals. Good or bad, it seems to work quite well. The band have put together a decent new album that sounds like what the fans would expect. Melodic hard rock. This is a new beginning for a very solid band. The music is on par with some of their previous work. Glad to see this band continue!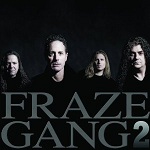 Fraze Gang - 2   © 2012 Bongo Beat records

When I received this album and was making my way through it, something struck me. It was just how much of a fan I am of Canadian bands. I was a big fan of Brighton Rock and Fraze Gang features Greg Fraser and Stevie Skreebs from that band. The music on this album has alot of melody and a definite old school feel to it. The one thing that jumped out at me was the guitar work. While not overly flashy, it had me paying attention and comes across with intensity, but also a smoothness. I found album number 2 by Fraze Gang to be very worthy and a good journey back in time. Also helping was veteran Beau Hill.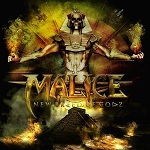 Malice - New Breed of Godz   © 2012 Steamhammer Records

Another band I spent alot of time listening to in the mid to late 80's. I was pretty stoked to hear that there would be some new recordings. 'New Breed of Godz' is a mix of new stuff and some re-recordings of some of the older material. I think the band did a great job in choosing the old stuff to re-record. For the most part I would have picked the same tracks. The new stuff isn't too bad either. It seems to be on par tempo-wise with the older stuff. While the new stuff is heavy and for the most part decent, my preference still lies with the older material. It's a good trip down memory lane overall and I would love to hear more from them.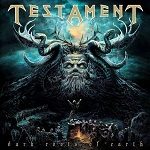 Testament - Dark Roots of Earth   © 2012 Nuclear Blast Records

Big fan of this band. My listening goes back well into the 80's. Been able to see them live on multiple occasions. Once again the band has hit the mark. In my opinion, this album has a really classic Testament feel to it. It's obviously very thrash oriented. Chuck Billy's vocals are definitely more on par with the classic sound with a little less emphasis on the growls. This was a bit more prevalent in the 90's era. Consistency is one of the albums best attributes. The listen is pretty even with a minor tempo slowdown in paces. This is the kind of album Thrash fans have wanted and Testament delivered the goods. Very solid!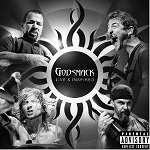 Godsmack - Live & Inspired   © 2012 Universal Republic

Never seen Godsmack personally, but through home media or compact disc, it appears they are solid as a live act. I enjoyed the heck out of their live DVD a few years ago and this latest live album sounds really good. All of the bands biggest songs are represented here along with the drum battle which has to be a highlight of a Godsmack show. There is a second disc with some cover recordings of some rock classics such as Joe Walsh's 'Rocky Mountain Way' and Pink Floyd's 'Time' all done with a Godsmack flare to it. This is a really good package for the money. Now I'm looking forward to the next studio album!

© 2012 Heavy Metal Resource