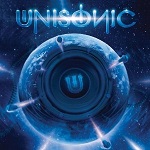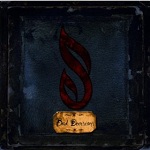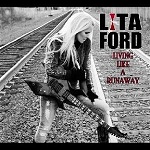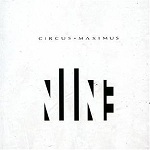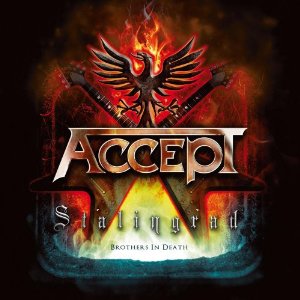 © 2012 Heavy Metal Resource

Unisonic   © 2012 Armoury Records

Michael Kiske has become one of my favorite singers. Add in Kai Hansen, Dennis Ward, Mandy Meyer, and Kosta Zafiriou and you've got yourself a supergroup. It is really nice to see Kiske and Hansen back together again and the results are nothing short of brilliance. For me, there really isn't any weakness to this album. There is some heavy stuff, but you have to go in realizing that this is a Unisonic album, not a Helloween album. Comparisons are going to be drawn, but tap into this album and enjoy the awesomeness that it is. One of my very favorites of the year so far. Definitely check it out.

SIVA Addiction - Bad Decisions   © 2012 SIVA Addiction

Straight out of Oklahoma City is the female fronted metal band SIVA Addiction. At the core this band knows it's metal. There is a definite classic flare there. On the outside you get a bit more modern sound with plenty of attitude. With some of these tracks, you've got hit potential. 'Hit Me' would fit in with any other band on the current scene. 'Take Me Home' has a fabulous sound to it as well and leans to the atmospheric side of rock. This band is consistent, knows how to deliver, and definitely means business. Check out the links to get some sampling of this album. Very solid offering. Gonna get repeat listens from me!

Lita Ford - Living Like A Runaway   © 2012 Steamhammer Records

After the last album 'Wicked Wonderland', I wasn't sure what the hell to expect. To say the previous effort was awful was probably being to kind. Well, the good news...Lita has landed on her feet and more. This album is amazing. The classic sound is intact with only a little experimentation in the form of slightly industrial sound dabbling on a track or two. Overall, this album has Lita pouring her heart out both musically and lyrically and the journey is a great ride. Do search out the limited edition version to get the bonus tracks as they are decent as well. Glad to see Lita back in top form. Recommended!

Circus Maximus - Nine   © 2012 Frontiers Records

'Nine' is my first entry into this bands catalog. I can't really compare to previous releases obviously, but I did sample this album and liked what I heard. Definite progressive overtones. What was noticeable to me was how the songs are given time to develop. Obviously the musicianship in a band of this type is going to be top notch, so to me it becomes all about the songs. This album is very smooth sounding. Gets aggressive when it needs to, but has a certain finesse to it as well that provides an excellent balance. The melodies really drive it and overall 'Nine' is a very consistent and enjoyable listen.

Accept - Stalingrad   © 2012 Nuclear Blast Records

Probably the biggest thing I love about Accept is their consistency. They have a great formula to their writing and they usually stay within it with big results. 'Stalingrad' from an intensity perspective takes off where 'Blood of the Nations' left off. It doesn't matter what era of Accept you listen to, the band is unmistakable. This album is on par with their heavy stuff and some really cool moments like the title track that tell a story musically. After listening to this album, it's obvious that there is still alot of creativity in this band. I'm hoping that they keep after it for a long time. 'Stalingrad' is definitely worth your time so check it out!