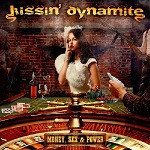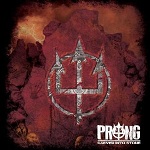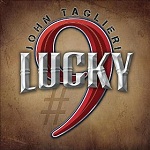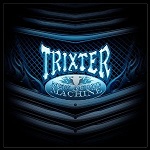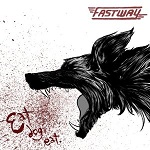 John Taglieri - Lucky #9   © 2012 Leap Dog Music

Been following John Taglieri for awhile now. Musically, John fits into a solid rock sound with more modern tendencies. What stands out to me is his nack for delivering great melody with each track, and really each album. 'Lucky #9' is 6 tracks of mostly laid back rock music. To me the music is pretty memorable after an initial listen. That really is the key. have people coming back wanting more and John is very good at that not to mention a very entertaining performer if you get a chance to see him live. Good job once again John! Keep working hard and it will continue to pay off. Definitely have a listen to this.

Kissin' Dynamite - Money, Sex & Power   © 2012 AFM Records

The latest effort from Kissin' Dynamite is one of my favorites of the year so far. After checking this album out, I went back and checked some of their previous material out and felt that this was more in the vein of The Poodles, where some of the older stuff was a bit more metal oriented. That doesn't mean that this direction is bad. This direction to me is a fabulous idea. This is my favorite album by the band and I feel that it could be their most consistent/ Great hard rocking sounds with some very catchy vibes. It's definitely worth searching out and getting a copy. Be sure to check out 'I Will Be King' on video if you are new to them.

Prong - Carved Into Stone   © 2012 Steamhammer/SPV Records

Always a good day when a Prong album is released. This band caters to my heavier side, especially as this album in alot of ways falls in line with their earlier material. Big heavy riffs and frenzied tempos make this album a headbangers delight. There is a consistency throughout this album especially in terms of overall intensity. As always, Prong is always good at adding a catchy element to a heavy sound. This in alot of ways is a trademark of this band. I do believe that if you were a fan of 'Beg to Differ' or 'Prove You Wrong', you are probably gonna like this album quite well. For heavier fans, it comes recommended from me.

Trixter - New Audio Machine   © 2012 Frontiers Records

While I have been a fan of Trixter, I wouldn't say I was a huge fan back in the day. That may be the biggest reason that this album surprised me so much. This may be some of the bands best work to date. The music overall packs a punch and yet still overflows with melody. It's consistent and memorable. I would say that it falls into the bands usual writing style and tempo, but to me the songwriting is really good in all areas on this album. It's nice to see them return in such strong fashion and to also be contenders for some of the years best music in the hard rock vein. Welcome back guys! Ready for more soon I hope.

Fastway - Eat Dog Eat   © 2012 Steamhammer/SPV Records

One of my earliest favorite bands was definitely Fastway, especially due to their brilliant debut album. Dave King will always be the frontman for Fastway even if he isn't there anymore. I was very curious about Toby Jepson however as I was a fan of Little Angels back in the day when he fronted them. What you get with 'Eat Dog Eat' is classic sounding Fastway. Yes, just like the earlier albums and Jepson turns out to be a pretty damned good frontman. His vocal style and Fastway mix very well. This was definitely a welcome surprise to me. If you were a fan of those earlier albums, you'll want to check this one out!

© 2012 Heavy Metal Resource