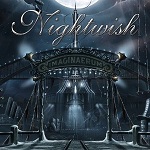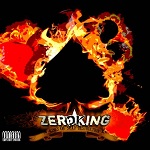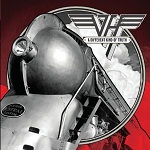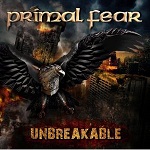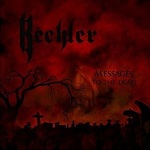 Nightwish - Imaginaerum   © 2011 Roadrunner Records

Upon hearing about the idea of this album a ways back, my anticipation went to an immediate high. This band does things on a grand scale, and 'Imaginaerum' only ratchets that concept even higher. The album is pretty typical of what you would expect Nightwish to offer, but has a slightly different feel due to the tie in with a movie of the same name. I wouldn't call this your run of the mill soundtrack fare, but there is definitely a story flowing through the album and the tone of each track tends to offer a visual feel. There is heavy stuff and quite a bit of melodic stuff. This one to me was definitely worth the wait. One of the years best!

Zeroking - Kings of Self Destruction   © 2012 Vanity Music Group

I see references to West Virginia's Zeroking as being old school meets new school. I tend to agree with that statement. I really like the bands sound and approach to songwriting. Zeroking fits in very well with bands like Pop Evil, Adelita's Way and bands that carry that type of sound nowadays. There is also some familiarity in my opinion to bands from the sleaze era circa 1987 or so. It really is a good mix and with the sheer number of tracks the band offer on this album, it really is a no-brainer when it comes to purchase. Nice to see some life in our American scene. Now go out and get it!

Van Halen - A Different Kind of Truth   © 2012 Interscope Records

With this being the first full length album since '1984' to feature David Lee Roth out front, I guess it would be coined the sequel to that album...in ways. I believe 6 or 7 of the tracks from this album are actually demos from around 1975 or so that were looked at again and reworked. There also is some stuff here that I believe were extra from the '1984' era. A couple of new songs and you have the new album. The only thing missing here is Michael Anthony's harmony vocals. Some may notice that stands out with subsequent listens. Overall though, the guitar work just shreds and to me the band sounds pretty decent.

Primal Fear - Unbreakable   © 2012 Frontiers Records

Primal Fear is really on a roll. I remember when this band hit the scene with their debut. The similarities to Judas Priest were there. As the band has rolled on, they have proven that they are very viable and deserve to stand on their own. This album is typical fare for the band. Nothing groundbreaking, but at the same time, the band knows how to write great songs making this album worthy of your money as usual. I like the mix of the rockers on the album, and once again on tracks like 'Born Again', the band hits it out of the park. Definitely proves this band is one of the elite modern traditional metal bands. Excellent!

Beehler - Messages to the Dead   © 2011 High Roller Records

One of the bands that formed my metal tastes kind of early on was Exciter. I was a huge fan of 'Violence and Force' and albums of that era. After Beehler's departure, I found the band to be a bit of hit and miss. I was pretty surprised if not downright excited to hear of Beehler returning to the scene as I though I would never see it happen. 'Messages to the Dead' is every bit as heavy as that earlier Exciter. If you were into those sounds, you might already own this unless you were just unaware of its release. There is a definite consistent feel in terms of tempo and Dan sounds great on vocals. Definitely search this one out.

© 2012 Heavy Metal Resource