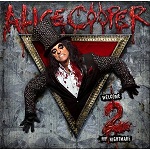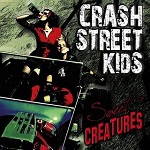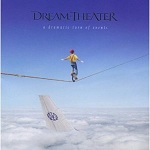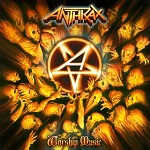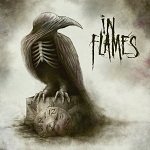 Alice Cooper - Welcome 2 My Nightmare   © 2011 Universal Music

I am and have been a huge Alice Cooper fan for a long time. I really like his early era stuff. This new album being a sequel to the original 'Welcome to my Nightmare' really got my interest. The album succeeds for the most part. It's great to see Bob Ezrin involved as well as some of the early AC bandmates returning to write some of the music with Cooper. Quite honestly, those tracks are some of the best on the album. The fusion of the two eras to close the album was brilliant if I do say. 'The Underture' offers up little slices of the moments from both albums and it works really well. Definitely a solid album once again!

Crash Street Kids - Sweet Creatures   © 2011 Vanity Music Group

It's fairly raw, feels kinda retro, and it's glam. It's the Crash Street Kids. This is a pretty solid band that just gives a straight forward feel to their music. It's not the kind of glam that fans unfamiliar might suspect. To me it's more old school. Most of the stuff on this record rocks, but their are some really cool melodic moments to mention as well. '3rd Avenue Vampires' is one of those tunes that really stand out to me. I also really dig the vibe of 'Angel'. What attribute would I say I like about this album most though? I love how it sounds like it could have been released in the 70's or early 80's That part of it is awesome!

Available: Now   Rating: 7.5/10   Genre: Glam   Websites: Official  
Dream Theater - A Dramatic Turn Of Events © 2011 Roadrunner Records

One thing is abundantly clear with Dream Theater's latest album 'A Dramatic Turn of Events'. The band did not in any way change their sound. The consistency is alive even with the loss of Mike Portnoy on drums and the hire of Mike Mangini. I always have to really listen to a Dream Theater album for a bit. First perception is never final perception. Too much to digest usually and my opinion of the album always seems to get better. This latest platter of goodies is definitely up to par and shows the band doing what they do best. It's not their heaviest, but does have some heavy moments mixed with the usual melodic. Solid!

Anthrax - Worship Music   © 2011 Megaforce Records

This album is pretty exciting. As much of a fan I am of John Bush, I always preferred Joey Belladonna on the lead vocals. So for me, this latest record is my favorite probably since 'Persistance of Time'. There really isn't a low moment on this record. The band sound better than ever. It really does sound like they fine tuned each song and wanted to be sure that the finished product was the best it could be. It really does fit like it could have been released somewhere between 'State of Euphoria' and 'Persistence of Time'. One of the best metal releases of the year. Good job guys! Keep stuff like this coming!

Available: Now   Rating: 8.5/10   Genre: Metal   Websites: Official 
In Flames - Sounds Of A Playground Fading   © 2011 Century Media

This album has actually been around for a short while now. I didn't want it to get past me as I personally really like this one. It is a defining album for the band. With the loss of Jesper Stromblad, I know many fans were questioning the direction this band may take. I'm sure that some may not like the latest record, but this record to me sounds really fresh and has some great writing on it overall. Some of it is more mainstream catchy without losing the edge the band has been known for. Other tunes are a bit deeper and may take longer to sink in. This album is solid in my opinion and has already had alot of play time.




© 2011 Heavy Metal Resource