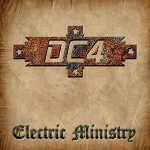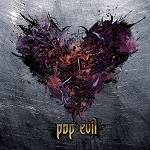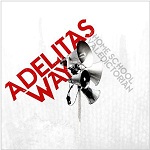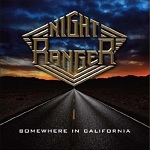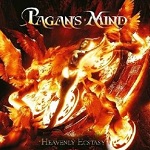 DC4 - Electric Ministry   © 2011 Skull Seven Productions

My first exposure to DC4 was at the Ultrasound showcase around a decade ago. Upon watching the band, I knew that this was gonna be a band to watch. Fast forward to 'Electric Ministry', the bands third album and most recent. To me this album is metal bliss. Very heavy riffs with particular flash in the solo areas. What gives this release balance is some of the melodic stuff that the band add in such as 'The Ballad of Rock 'n Roll' and 'Dirty Hands. The rockers such as 'Rock God', 'Electric Ministry', and one of my personal favorites 'Broken Soul are absolutely top notch. DC4 includes members from Armored Saint, Dio, and Odin!

Pop Evil - War of Angels   © 2011 Entertainment One

There are some really good bands popping up these days. Pop Evil is one I bounced across recently. My intro was 'Last Man Standing' which really is a great first track to hear. The most brilliant track of the album in my opinion is 'Epitaph'. This track is a burner. Great intensity. 'Monster You Made' is a good single track and the subject of a music video. Good ballad type tune with alot of radio appeal. Overall the album is decent. It stays pretty steady in terms of quality. I went backwards to their debut album and while it was decent as well, this album shows definite growth with alot of potential in the mainstream markets.

Adelitas Way - Home School Valedictorian   © 2011 Virgin Records

I actually saw these guys open for Shinedown before ever hearing anything studio. While I walked away thinking that the were pretty energetic on stage, it wasn't until I heard the latest album that I was really excited about them. Ever since doing my 'breeze through' and getting hooked on the track 'Sick', I haven't been able to keep this one out of my player. It's a more modern listen, but a damn fine listen nonetheless. There are some very good rockers such as 'Sick'  and 'Cage the Beast'. On the lighter side check out the brilliant 'I Can Tell' and 'Alive'. If the band doesn't break wide open with this album, I'd be surprised.

Night Ranger - Somewhere In California   © 2011 Frontiers Records

Night Ranger has officially set the bar and the example of how to do an album in the year 2011 if you were rocking in the 80's. Some bands seem to lack direction on where they want to go in this day and age. There is nothing wrong with just making albums that made your band who you are. Night Ranger proves this in Spades with 'Somewhere in California'. This album could sit proudly with all of the early Night Ranger albums. The band hits it perfect with a good mix of rockers and ballads. This band was always good at doing both styles equally well. This could be deemed a classic Night Ranger album and is recommended!

Pagan's Mind - Heavenly Ecstasy   © 2011 Steamhammer/SPV Records

I really, really dig this band. Pagan's Mind is playing with the best in my opinion these days. 'Heavenly Ecstasy' is a good mix of power, progressive, and melodic metal. I wouldn't try to slam them into just one category as you hear all of these elements throughout this release. There are a variety of tracks that you could throw out as single potential. Maybe 'Eyes of Fire', 'Intermission' which is the subject of a video already, or even 'Follow Your Way' which is probably my favorite of this album. This album has gotten major spin time in my deck. If you haven't heard this band yet, you really should do so. Very solid stuff!

© 2011 Heavy Metal Resource