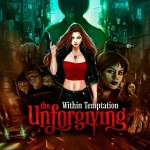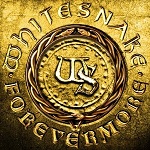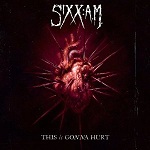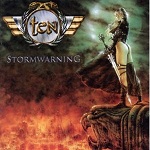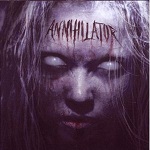 Within Temptation - The Unforgiving   © 2011 Roadrunner Records

Half the fun of listening to this band is the element of surprise with each album. Where will they go next in terms of their sound. 'The Unforgiving' ventures into the conceptual territory. The band really went all out with the material. The copy I have is the limited with the additional DVD which features the short films. The music is an extension of the sound that fans have come to expect with an almost more mainstream feel to it. It all works extremely well in my opinion. If you haven't had the chance to see the short films, be sure to use the links below to the official Youtube page for the band. Amazing stuff as usual.

Whitesnake - Forevermore   © 2011 Frontiers Records

The band rolls on after the decent 'Good to be Bad' album from 2008. 'Forevermore' in my opinion shines even more with a mix of classic Whitesnake and the more recent stuff. The guitar work is very good thanks to Doug Aldrich and Reb Beach. What I really liked is the variety. Great rocking tunes such as the single 'Love Will Set you Free' mixed with some very memorable lighter stuff. I liked the depth shown on the title track as well. This album really shows the band hitting on all cylinders in my opinion and hopefully offers a path for more to come. Definitely good quality stuff that should be checked out.

Sixx A.M. - This Is Gonna Hurt   © 2011 Eleven Seven Music

Being a Motley Crue fan, I tend to follow what Nikki Sixx is doing. I am an equally big fan of Dj Ashba and his style of guitar playing. I was definitely into 'The Heroine Diaries Soundtrack', but do feel the band stepped it all up a notch with their latest. A very big notch indeed. There is a definite consistency in terms of quality. As I made my way through this album, it was quite clear to me that there was going to be more spins of this album and no need to fast forward. The style is similar to the debut, but this album has more single potential as well as a bit more crossover appeal to a wider audience. Great stuff!

Ten - Stormwarning   © 2011 Frontier Records

Been awhile since we heard from Ten. It's nice to see the band alive and kicking again. What one always came to expect from Ten was quality. I can't think of this band without quality coming to mind. Quality and finesse. Doesn't mean they don't rock either. These guys can really pour it on when it comes to intensity. It's just Ten. You have to know this band to understand I guess. This album delivers it the way I knew they would. Good melodies mixed with some very disciplined metal sounds. Always loved the finesse of Hughes vocals. Good to see ya back guys. Nicely done as usual. Recommended!

Annihilator - Annihilator   © 2010 Annihilator Metal

This has been out for a little while now. Not sure if it available domestically, but it can be had. It's worth searching out as well. This is Annihilator and knowing just that, you know it is going to be heavy. To me, this album is great thrash styled stuff. Take a listen to a track like 'Ambush' and you will have no choice to agree. Makes you feel like it is the late 80's all over again. The element that I really dig when listening to Annihilator is the precision of each song. This stuff is tight. Not only that, but the creative fire still burns in Waters. I listen to a variety of sounds within the genre. Always in the mood for Annihilator!

© 2011 Heavy Metal Resource