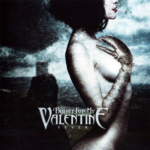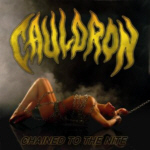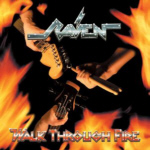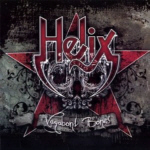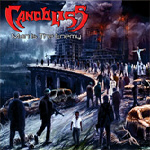 Raven - Walk Through Fire   © 2010 Metal Blade Records

Going back to my earliest days of listening to Metal, Raven would be one of the earlier bands I was into. Always had a passion for their very bombastic sound.  With the plethora of good albums from old bands coming recently, I was pretty excited to see that Raven was releasing and that the album was a very solid listen. It's typical of what you would expect from the band. Maybe not the glory days, but it takes parts from the earlier years and mixes it with just enough commercial sound to make this a very enjoyable listen if you are a fan of Raven. It is heavy and fast at times, but also has a nice chunky sound in places. Good stuff as usual!

Canobliss - Man is the Enemy   © 2010 Canobliss Music Publishing

I find the way this band does things pretty impressive. They release their own albums, tour like crazy, and write good quality metal music with a modern flair. All of this is done very professional and they really deserve to be recognized much more. This album is pretty consistent with what the band releases as the norm. The music is heavy, thought provoking and produced quite well. The music overall on this album has a pretty even and decent flow to it. Their are songs with melodic parts, but overall, this album is heavy and provides a decent listen with no need to jump tracks. Some label really needs to start paying attention to this band.

Cauldron - Chained To The Nite   © 2009 Earrache Records

Awhile back we took a look at a band called Goat Horn that played  more traditional style of metal. After that band went defunct and out of the ashes of that came Cauldron which also features Jason Decay. This band plays a NWOBHM style of metal that will please classic metal fans more than likely. The addition of the Black 'N' Blue cover 'Chains Around Heaven' was a nice addition as well as the second disc of bonus tracks. With there only being a couple of bonus tracks, I'm thinking I would have just added them to the main disc. Neil Kernon also helped out on this project with mixing. Fans will remember his major presence in the 80's scene.

Helix - Vagabond Bones   © 2009 Helix Records

Here's another band that I have been listening to for many years now. This album features most of the lineup that was tearing it up in the 80's. The music sounds quite good and has that familiar accessibility that made this band a popular hard rock act in years gone by. It's catchy and has some instantly memorable qualities about it. This band never really went away although alot of domestic fans may not have realized they were still releasing albums. It is worth noting that alot of the album was co-written by Sean Kelly and some others and maybe not so much the reunion lineup, but that shouldn't be a distraction. This is very good stuff!

Bullet For My Valentine - Fever   © 2010 Jive Records

The jury seems to still be out on this album. Probably best to take a listen and judge for yourself. What I personally got out of this latest effort was some pretty decent metal. To me it's a mix of modern sounds and classic riffage. The band doesn't really reinvent themselves with this release. They just offer up their music the way they always do and it sounds pretty good. There are some heavy moments that start this album off. By the time you start working your way to the mid-point, you have been treated to heavy and melodic sounds that provide a good mix overall. If you like it heavy and don't mind a bit of modern metal, try this one out.

© 2010 Heavy Metal Resource