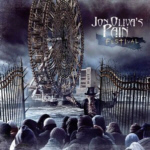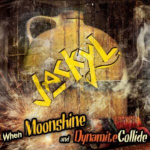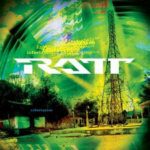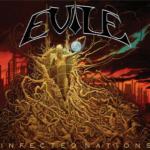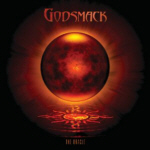 Jon Oliva's Pain - Festival   © 2010 AFM Records

Really good effort from longtime Savatage frontman and founder Jon Oliva. This is the band's fourth release and in my opinion, probably best. It's always nice to see how Jon Incorporate's his brother Criss's guitar work into these modern day albums. The liner notes are always done quite well to reflect where they were used. This album has some really good depth to it as well as the sometimes dark and moody sound that Savatage was famous for. The track 'Afterglow' is one of my favorites from this bands catalogue and shows the versatility that this band is capable of. Solid release that will appeal to the Sava fans in a big way.

Jackyl - When Moonshine and Dynamite Collide   © 2010 Mighty Loud Entertainment

You really gotta love this bands attitude. The chainsaw rockers return with more of their Southern tinged rock and roll that tends to be pretty bombastic. The bands latest is consistent with the bands first two releases in my opinion although it doesn't have the chainsaw track that you used to see on the albums. It's still all about attitude, being over the top, and singing 'Mercedes Benz'. Yep, that song is totally out of left field and had me cracking up because it fits this band so well. If you have heard these guys before, this one may already be in your collection. If not, give them a look as they are what rock is all about. Loads of fun!

Ratt - Infestation   © 2010 Roadrunner Records

Upon hearing the first 2 singles from this album, it was obvious the Ratt pack was back! You would have to go back to the 'Invasion of Your Privacy' days to hear the sound that starts this record off. It tends to be pretty consistent in the classic Ratt sound and only dips a little in quality. I think the bands current lineup have a decent chemistry in songwriting and overall delivery and that the band should fare well going forward if the albums are kept to the true form of what this band was always about. Great songs.  For those who haven't heard it, the album is very late 80's sounding has a decent amount of flash. Definitely a breath of fresh air.

Evile - Infected Nations   © 2009 Earache Records

Not only have we been seeing a resurgence of metal, but we have been seeing traditional Thrash making its presence known as well. Evile fits into that vein of metal and do it very well. The band to me are somewhere between Slayer and Metallica in sound. I think this record is pretty decent. I'm more of a fan of 'Enter the Grave' due to the way the songs come off. This album isn't far behind, but a little bit of a drop off. It will be interesting to see where the band goes from here in terms of sound and direction. There's no doubt they know how to get really big riffs and a blasting rhythm section. Good effort and looking forward to the next!

Godsmack - The Oracle   © 2010 Universal Republic Records

The latest from Godsmack is decent in my opinion. I really enjoy the fact that Shannon Larkin is in this band as I was a big fan of Wrathchild America back in the day. I tend to enjoy listening to the drumming. I must admit I went in to this album as a fan of 'Faceless' and hoping for more of that and was a bit disappointed. The album has grown with each listen however and stands on its own at this point. The music is pretty consistent in terms of structure and sound. Nothing really new, but not sure it's necessary to reinvent the wheel at this point in their career. As a matter of fact I'd rather they not do that. Just keep doing what they do well.

© 2010 Heavy Metal Resource