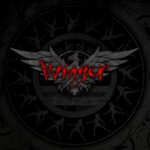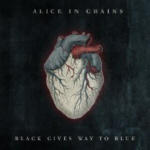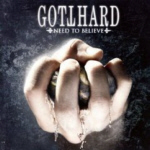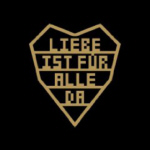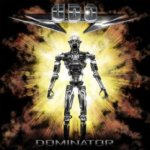 Winger - Karma   © 2009 Frontiers Records  

The latest from Winger and company is a bit of  a hybrid from the two sounds of the band. The first is obviously the earlier sound when the band put themselves on the map and the other being the bands last album 'IV'. This album sees the music much more catchy than 'IV', but has a really nice heavy vibe to it as well. This really is more of I wanted from the band and they delivered very nicely. It is important to mention that this album stands on it's own. It doesn't necessarily have that polished feel of years gone by, but if times were similar, would probably generate quite a few singles. Glad to have this band back in fine form!

Alice In Chains - Black Gives Way To Blue   © 2009 Virgin Records

This album took me a spin or two to let it sink it in, but when it did it really did. Obviously the band moved on with new singer William DuVall due to the death of Layne Staley. What is remarkable is the similarities in the vocal sound. If you were ever a fan of this bane, you probably be quite satisfied with this album. The sound of the music doesn't miss a beat either with the usual dark doomy sound of earlier records .  This to me could be one of their most even albums in the form of consistency. It flows very well and there ends up being no real reason to hit track forward. It's definitely nice to have this band back, especially in this great form!

Gotthard - Need To Believe   © 2009 Nuclear Blast Records

I always mention this fact, but I'm gonna do it again. Gotthard is one of the most consistent hard rock bands on the scene today. Always overflowing with melody, but not losing their edge, the band delivers another very good release with 'Need to Believe'. The style of the album is very similar to the last few with the album containing a good mix of rockers and never forgetting those instantly memorable lighter tunes. I find it unfortunate that there has never been a big push domestically for Gotthard as they are an amazing band with alot to offer our scene. Nonetheless, they still get released here and you should definitely check them out!

Rammstein - Liebe Ist Für Alle Da   © 2009 Rammstein

Rammstein never makes two albums that sound exactly the same. The band has the ability to retain their core sound, but also showcase a variety of new elements with each element. With the latest, the band incorporate some orchestration with their heavy and unique sound that also has an element of sounding authentic with their native culture in Germany. That is one of my favorite things this band does. I also find it interesting that the band always seems to release what I consider to be the weakest track as their first single. 'Pussy' is a bad representation of how good the rest of this album is. Very good stuff once again.

U.D.O. - Dominator   © 2009 AFM Records

Seems that former Accept frontman still isn't ready to slow down, and in more ways then one. He releases music very frequently and it is up to his usual heavy standard. One thing that becomes very apparent, if you were ever a fan of Accept's sound, then you will dig most of the U.D.O. material as well. This isn't only due to the familiarity of the vocals, but the way these songs are written could put them on an Accept record from the past. This consistency makes U.D.O. an easy artist to purchase. This album is heavy and I found it quite enjoyable as I always do. If you like 80's style heavy metal, you are probably gonna like this one alot!

© 2009 Heavy Metal Resource