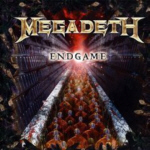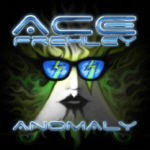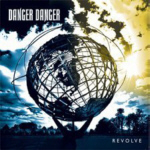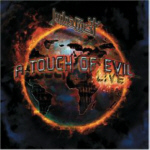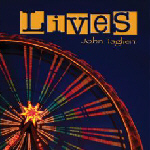 Megadeth - Endgame  © 2009 Roadrunner Records

I'm thinking that Megadeth has made a statement with this latest record. That statement would be that they still have it after all of these years and there here to kick your ass. This album to me takes the band back to the glory days of albums like 'Rust in Peace', 'Peace Sells.. But Who's Buying', etc. I was listening to some of the guitar work and actually had flashbacks of listening to the ferocious debut album. You get the point. It's angry and very heavy and what I like about Megadeth the most.  Political statements are made as usual as we know that Mustaine is very opinionated on that subject. This is very essential for metal fans! A Must!

Ace Frehley - Anomaly   © 2009 Bronx Born Records

Been a long time since we had some Ace Frehley solo stuff. I followed Ace closely with his late 80's albums and took the opportunity to go see him live in that era.  I was definitely anticipating a new album from him for a long time. 'Anomaly' is that album.  What I like about this album is the fact that it mixes his really classic sound with that 80's era vibe and has modern technology to deliver it loud. The music on this album is catchy with alot of edge which would be expected. From what I have seen, most fans really dig this album so it comes pretty easy to recommend it to anyone who like heavy music. Good album!

Danger Danger - Revolve   © 2009 Low Dice Records

Alot of Danger Danger fans have been waiting for a long time for this day. A new album featuring original frontman Ted Poley.  Well, the wait is over, and in my opinion it was worth it. The album may not be as classic as the debut or 'Screw It', but this album definitely stands on it's own as a very good effort. The usual melodic hard rock sound is intact and Poley's voice sounds really good still. Not like he took a break or anything with all of the other projects he has kept busy with, but for those who haven't followed him, you'll be happy with his vocals. There is the usual good ballad type stuff here as well. Definitely worth the wait!

John Taglieri - Lives    © 2009 Leapdog Music

This is a pretty ambitious effort by Taglieri and company. What you get is an album of rock based music and a companion book that tells the story of Max and Cate, two people trying to find themselves in alot of ways which eventually brings them together for an excursion across America. The cd has 8 songs that coincide with the 6 chapters of the book. It really comes together nicely if you take the time to read the book, then listen to the album. Taglieri is one of the best independent artists in today's market. Hi music is infectious and instantly memorable. Very nicely done John, Brad Whitley, and Gil Gonzalez.  Good stuff for sure.

Judas Priest - A Touch Of Evil - Live © 2009 Sony/Epic Records

Been a fan of this band for a very long time now. 'Screaming for Vengeance' was one of those albums that helped form who I am today and what my taste became. For me, this album is kind of a mixed big. I love Judas Priest and the track listing is great. Actually, the band covers some of my very favorite songs and some that usually don't make Priest live albums. Where this album suffers a bit unfortunately is in the vocals. For the most part, Halford sounds good. When the band play 'Painkiller' things aren't so good. I imagine that song is damn near impossible to sing like it came out in the studio anyway. Pretty decent overall though.

© 2009 Heavy Metal Resource