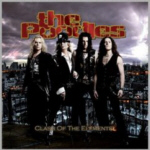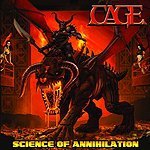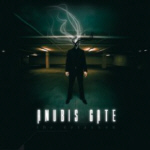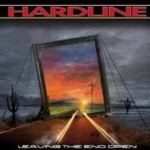 The Poodles - Clash of the Elements   © 2009 Blistering Records

If you missed your hard rock the old school way circa the late 80's, The Poodles are for you. I started listening to this band with this latest release and found myself wanting more and had to go backwards with their back catalogue. This band plays it in a heavier rock fashion with an overflowing amount of melody.  They are very different then what I thought they would sound like with a name like The Poodles. Jakob Samuel handles vocal duties. Some will remember him as the drummer of the band Talisman with Jeff Scott Soto. I had to own this one and had to pay import pricing, but felt it was well worth it. Recommended!

Cage - Science of Annihilation   © 2009 Music by Mail

Cage really goes for the knockout punch with their latest album 'Science of Annihilation'. Saying it's heavy is an absolute understatement. Cage is more old school heavy than they are modern day heavy with Halford-esque screams and pure intensity. This album progresses the bands sound into another dimension of metal. The band has always represented the States well and has been one of the brighter hopes as the scene resurges, but this latest sound is blistering. It's consistent as well. Fans of heavy metal from years past will find alot to like with this album. Pretty solid stuff.

Anubis Gate - The Detached   © 2009 Locomotive Records

Anubis Gate is definitely one of the best progressive metal bands I have heard in awhile. The band blends alot of interesting subject material, some of it in the Sci-Fi genre with some heavy progressive metal. The band mix in a decent amount of melody, but never lose sight of the hard driving guitar sound that makes this band great. Vocally, this band is really good with Jacob Hansen really adding that vocal dimension that brings the whole thing together. This band is slightly heavier in my opinion in the terms of intensity then other bands, but that progressive element is there in a big way. Great stuff.

Hardline - Leaving the End Open   © 2009 Frontiers Records

The bands third release is a gem in my opinion. After becoming a big fan of 'Double Eclipse' back in the day, I was definitely excited to hear about the bands return with 'II' a few years back. Neal Schon was a big part of the debut album, but is absent here as he was on the 'II' album. The Hardline sound is definitely intact however with good rocking songs and lots of melodies. I always related Johnny Gioeli with Hardline although he has done vocals with Axel Rudi Pell as well. In order of favorites, this latest album is probably my second favorite behind 'Double Eclipse'. Very solid melodic hard rock release. Recommended!

Primal Fear - 16.6 (Before the Devil Knows You're Dead   © 2009 Frontiers Records

Ahhhh, Primal Fear. One of my favorite European power metal bands releases another burner. This band makes albums that are consistant, heavy, and full of guitar and soaring vocals. The latest by the band is top notch. The band in my opinion fluctuates a little with each release in terms of quality, but is always above alot of other bands when it comes to doing it right.  I can't believe the band has been around for this long already as it seems just like yesterday that they released their brilliant debut. This album has alot of catchy moments and retains that intensity the band is known for. If it's solid power metal you're looking for, this one's great!

© 2009 Heavy Metal Resource