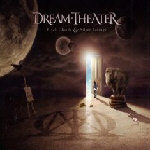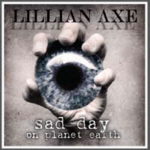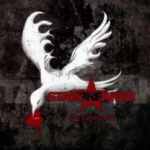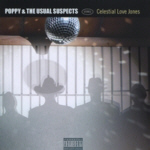 Dream Theater - Black Clouds & Silver Linings   © 2009 Roadrunner Records

The latest from progressive metal's finest is a pretty impressive package to say the least. The version I have is the 3 disc set that includes the album, a covers disc, and the album in instrumental form. To me this album is a perfect mix of heavy and melody. As is the norm, the band write and perform rather lengthy songs with this album all of which I felt were very consistent in terms of quality with each other. This is an album that you can listen from start to finish without using the track forward buttons. The covers disc is decent with some cool renditions of tracks from artists such as Queen and a few others. Another great release!

Lillian Axe - Sad Day On Planet Earth   © 2009 Blistering Records

The latest from Lillian Axe is also the second with vocalist Derrick LeFevre. Those who have heard this version of the band will realize just how lose LeFevre sounds to Ron Taylor and that the magic in the bands music is still there. This album is up to the usual standards of Lillian Axe, although I didn't find it quite as accessible as the bands previous 'Waters Rising'. It's very typical of what the bands fans have come to expect and I don't feel that people will be disappointed at all. I think also worth mentioning is the amount of depth this release has. Definitely go into it ready to absorb alot. Very good release again!

Chickenfoot - Chickenfoot   © 2009 Fontana

Here was the biggest surprise of the year for me. Not sure really what I expected, but it kicked my ass anyway. I should have known with band members Sammy Hagar, Joe Satriani, Michael Anthony, and Chad Smith, that this was gonna really be something special, and it is. I have heard comparisons to Hagar era Van Halen, and while I may agree to a point, I would mention the difference in guitar sounds due to the obvious 2 different guitarists from this and the earlier era. This album should get alot of attention, at least I hope so. This isn't just a supergroup one off to me, this is pure chemistry. Very well done!

Starbreaker - Love's Dying Wish   © 2008 Blistering Records

As much as you might have hated to see Tony Harnell leave TNT, you had to know that he was going to do some great things. Starbreaker is one that I like alot. Having the combination of Harnell and Magnus Karlsson together makes the whole thing even better. You still get a ton of melody as Harnell's voice is so melodic and smooth, but you also get a heavy guitar sound which really balances the whole thing nicely. This definitely isn't TNT, but I think fans of that band are gonna find alot to like with this album. It's nice to see more of this type of hard rockin' music coming out. Definitely give this a spin.

Poppy & The Usual Subjects - Celestial Love Jones   © 2009 POPnMAD Records

Straight out of Phoenix comes Blues based rockers, Poppy and the Usual Subjects. This album is very cool, especially if you like your rock spiced up with alot of Blues. Everything that makes a great Blues rock record is here. Great hard driving guitar along with the necessary solos. Good vocal work and added Harmonica. Also, You need a thumping low end which this record has. The band has drawn comparisons to The Fabulous Thunderbirds and the Black Crowes and has even gotten recommendations from none other then Nils Lofgren. If you dig Blues based rock, this band definitely comes recommended!

Available: Now   Rating: 7.5/10   Genre: Blues Rock  

© 2009 Heavy Metal Resource