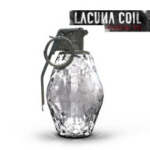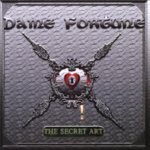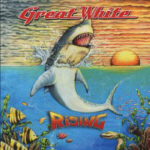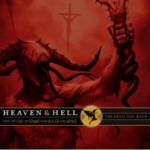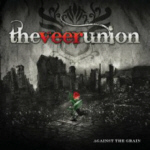 Lacuna Coil - Shallow Life   © 2009 Century Media

The latest effort from the female fronted metal act Lacuna Coil is now out and in ways advances the sound slightly that was displayed on the bands previous release. I tend to like this band quite a bit. They have a modern heavy sound with dual vocals, male and female. Some of the stuff on this album is quite catchy and would probably make great radio material. One thing to mention is that this album may require more then one listen to grow on some. For me, there were tracks that stood out and the more I listened, the more it became a complete listen. A fairly accessible album that will be getting some good spin time.

Dame Fortune - The Secret Art   © 2009 Dame Fortune/Raido Records

I wasn't sure if these guys were still around. It had been awhile since I had heard from them.  'The Secret Art' is the band's latest effort and has shown the band solidify their sound even more since I heard them last. The band's sound to me is retro in alot of ways. To me it reminds me a bit of music from the 70's in their approach, yet has a more modern sound.  Apparently with this release, the band actually had all of the band members try vocals and it seems to work pretty well. I also think that it's important to mention that the band also puts alot of effort into the story of the album. Great story and cool catchy sound with this!

Great White - Rising   © 2009 Shrapnel Records

The latest release from Great White features 4/5 of the original popular lineup that released the band's classics from their most popular era. This album is very smooth, and very laid back. It does have moments where it rocks such as 'Situation'. Then there are very melodic radio friendly tracks such as 'Only You Can Do'. Russell's vocals are very good and laid back as well. Not necessarily the same way he used to belt it out in the 80's, but I think he still sounds great. I think this album is gonna make fans very happy. It may not have the same impact as their 80's albums, but there really is alot to like here. Great stuff!

Heaven And Hell - The Devil You Know   © 2009 Rhino Records

Okay, this band really is Dio's version of Black Sabbath, but they are releasing now under the moniker of one of their best album's of the same name 'Heaven and Hell'. I've always said that the Dio era Sabbath was my favorite, especially the album 'Mob Rules' which is my all time favorite of theirs. This album to me is very good. The albums like 'Dehumanizer' was decent, but I think this album is definitely a solid notch above that material. The music is typical of what you would expect from these guys. Heavy chugging rhythms with dark tones. Dio sounds as great as ever fronting on this album. Definitely worthy for your collection.

The Veer Union -  Against the Grain   © 2009 Universal/Motown Records

I had never heard of these guys until I happened to catch them opening for Hinder in my local market. I was impressed with not only the intensity, but the fact that the band could mix melody with it so well. The band was able to get signed to Universal with this album and may be able to get some charting singles if the band is promoted well enough. The band's sound is more modern, but has some elements of music from the past that may offer up some crossover appeal. Tracks such as 'Where I Wanna Be' have the heavier side while 'What Have We Done' shows an equal great melodic side of this band. Definitely a great start to their career!

© 2009 Heavy Metal Resource