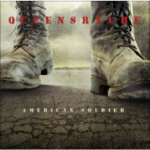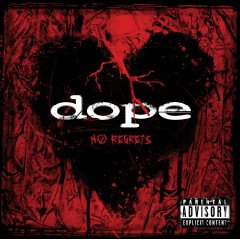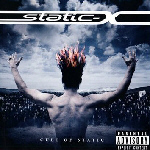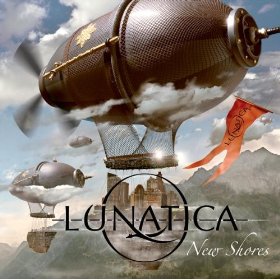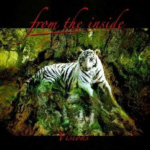 Queensryche - American Soldier   © 2009 Rhino/Atco Records

I really wasn't sure what to expect from Queensryche on the latest album. I knew that we were getting a conceptual album and that the subject material revolved around tales from American soldiers from WWII through the Iraqi war. With some decent moments and some that weren't quite as strong in the last decades worth of albums, what exactly would this album sound like? After really digesting this album, I am quite pleased with it. I think the music is as strong as the subject material and consider this album to be the bands strongest since 'Promised Land'. Reviews will probably be mixed, but I personally think this one is solid!

Dope - No Regrets   © 2009 Koch Records  

Dope has been a guilty pleasure of mine for the last few years. The latest album released via Koch Records follows the trend of the previous album 'American Apathy' with a heavier sound. The heavy nature of the music is pretty consistent throughout the listen. Also on the release is a guest appearance by Zakk Wylde on the track 'Addiction' which is also the subject of a video that can be seen via the band's website. The version I have also has quite a few bonus tracks including a cover of Billy Idol's 'Rebel Yell'. If you were a fan of the bands last record, you're probably gonna dig this album as well.

Available: Now   Rating: 7.5/10   Genre: Metal   Website: Dope Official
Static-X - Cult of Static   © 2009 Reprise Records

Another guilty pleasure of mine from the last few years. Static-X releases 'Cult of Static' which in ways goes back to 'Shadow Zone' in terms of sound. 'Cannibal' was very heavy, where this album brings in the loops and sequences mixed in with hard driving guitar. It gives a bit of a different sound, but one that is very recognizable at the same time. This album grew to a very good listen after a couple of spins. There is also an interesting cover of Motley Crue's 'Looks That Kill' that sounds pretty decent, but may not have as much appeal due to the usual Wayne Static vocal style. Overall, if you like this band, you'll probably like this album.

Lunatica - New Shores   © 2009 Napalm Records

Female fronted Symphonic rockers Lunatica  offer up their latest album 'New Shores' with their typical sound and style. Consistency is this bands best friend. While this album wasn't quite as accessible after the first listen as the last two albums were, it still set in and I feel the material is just as strong. There are tracks that are very melodic and the band kicks it up a serious notch in places in terms of tempo to really offer a metallic listen. This band is one of the shining stars in the metal community, especially in the current scene of bands that are female fronted. Definitely solid, and I will definitely keep paying attention in the future!

From The Inside - Visions   © 2009 Blistering Records

I always get excited when there is new Danny Vaughn material in any form. From the early days with Waysted, through Tyketto, and to the latest material from the band From The Inside. I was a really big fan of the debut material and went into this album with pretty high expectations. I think for the most part, Vaughn and the band deliver as expected. The album wasn't quite as accessible in the first spin, but with subsequent spins, I started to get more comfortable. It's melodic in nature and Vaughn sounds as good as ever. I'm hoping that with all of the projects that Vaughn is involved with, he doesn't decide to forget this band eventually. Solid!

© 2009 Heavy Metal Resource