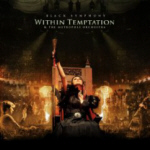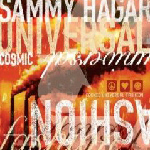 Sammy Hagar - Cosmic Universal Fashion   © 2008 Roadrunner Records

The red rocker returns with more of a rock record this time. It's been a little bit since we heard Hagar really let it hang out from a getting back to roots sensibility. The album has a somewhat raw feel to it and although it may not be his best work by any stretch, it's still nice to see him back making some noise again. Most of the album has a Sammy Hagar flair to it with the exception of the title track which sounds catchy and at the same time a bit odd for Hagar. The cover of the Beastie Boys classic 'Fight For Your Right To Party' also feels a bit out of place here. Overall, it's not a bad record. Just hoping for a bit more consistency next time.

Within Temptation - Black Symphony   © 2008 Roadrunner Records

I have really grown to like this band... alot!  With their last 2 studio albums and this latest live masterpiece, there really is alot to like. The set has a CD with alot of the tunes from the live show, and a companion DVD that pushes over 2 hours. The sound quality is very good with top notch choices offered for the format. The show is stunning with a good sized choir and full blown orchestra accompanying the band for this particular show. For those who don't know, this band is similar in sound to Nightwish with female fronted vocals as well. The show is really big and had the hair standing up on the back of my neck. Amazing!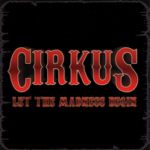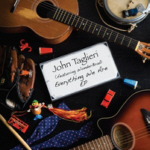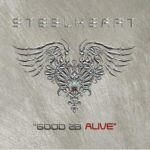 Cirkus - Let The Madness Begin   © 2008 Cirkusmusic Records

Pretty good hard rock band from Sweden that incorporates classic hard rock elements with maybe a slight modern feel that is similar in minor ways to bands such as Buckcherry. The album isn't very long, but the songs that are here are good and the flow is decent as well. The band has a good raw natural feel to their sound which I felt served to enhance the sound well. Polish can be good in certain circumstances, but the more raw feel works much better with this bands sound. Really dig the catchy sounds of tracks like 'Trashy' and 'Everlong Lasting'. The cover of T. Rex's 'Get it On' is done quite well in my opinion. Decent listen.

Available: Now   Rating: 7.5/10   Genre: Hard Rock   Website: Cirkus Official
John Taglieri - Everything We Are e.p.   © 2008 Leap Dog Music

Been some time since I had a chance to listen to some new John Taglieri. The latest offering is an e.p. with some great rock based material which is slightly different from the stuff I have reviewed in the past. What hasn't changed is the very melodic nature of Taglieri's music. He has really made a decent mark through the years in independent music due to his crossover appeal. Fans from a variety of genre's can get into Taglieri's music which is always a plus. I found the listen very even and thought the humor leading up to the hidden track was quite good. Someone really needs to get this guy out on a bigger scale, he's really good.

Steelheart - Good 2B Alive © 2008 O2 Records

I really dig Steelheart. Although there hasn't been alot of material from this band, Miljenko Matijevic in particular as at this point, he definitely is the band and has been for awhile. This album to me is an absolute stunner. The music has a sophistication to it without ever getting too complicated. At times, both vocally and instrumentally, this album has sounds I found reminiscent of Led Zeppelin in the early to mid 70's. It has a very heavy vibe at the same time without ever losing it's melodic nature. It has amazing balance. This album is quite different from the bands early material, but should please the bands fans alot nonetheless. Great!



© 2008 Heavy Metal Resource