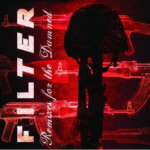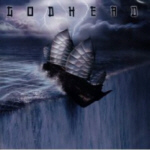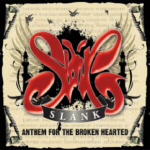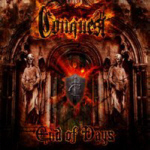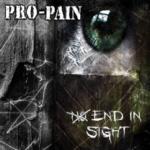 Filter - Remixes For The Damned   © 2008 Pulse Recordings

This latest release from Filter is a remix version of songs from the bands album 'Anthems for the Damned'. As I understand it, the album is available via download only. Overall, the remixes are decent. This is not like some where it becomes a techno-fest. Instead it sounds more like variations on the original material which keeps the listen interesting in my opinion. As for repeat listening, not sure how far this release will go for me as listening to it made me just wanna pull out 'Anthems for the Damned' and listen to it instead. I guess either way you are listening to Filter and that really is the intent anyway.

Available: Now   Rating: 7/10   Genre: Modern Rock   Website: Filter Official
Godhead - At The Edge Of The World   © 2008 Driven Music Group

Been listening to this band for the last few years now and have grown to like them well. I was definitely anticipating this release. Upon my first listen I felt that it was less accessible as some of the previous albums. Not that it is bad or anything like that, just takes more listens to grow on you. The album follows the trend of the previous two. More of a rock flair to it then some of the earlier stuff which had a little more programming then this stuff. The album hasn't totally grown on me and might be quite a bit lower on my list of favorite Godhead albums. There are some decent moments however that make it worth checking out.

Slank - Anthem For The Broken Hearted   © 2008 Gold Label

This band is a bit interesting. The band hails from Indonesia which I would never have suspected to pop a rock band on the market. The band is decent too, not too mentioned really seasoned. The band has been on the scene for quite a long time from what I read although I had never heard of them. They lean more modern in style and probably would be considered just a 'Rock' band. I wouldn't say they remind me of anyone to any great extent which really bodes well for them. Seems people are always looking for something new or different. The band is influenced in part by The Rolling Stones. Decent stuff for sure.

Available: Now   Rating: 7.5/10   Genre: Rock   Website: Slank Official
Conquest - End Of Days   © 2008 J Distribution

Been a little while since we talked about the power metal band Conquest. This album really got my attention in a hurry too upon the first listen. I am definitely a big fan of heavy music and this is a pretty solid release. The band seems to have grown a great deal in the songwriting area. With the market warming up, bands have to really kick it up a notch to distinguish themselves as a contender and this band has definitely done that. The album has some great riffs and a great deal of consistency providing a solid listen from beginning to end. It's nice to see bands like this staying consistent and daring to be ambitious enough to write a complete album.

Pro-Pain - No End In Sight   © 2008 Regain Records

I'll be honest, right up front. Never been a big fan of this band. the era that they became more prominent wasn't one of my favorites in the last two decades. So how will I like this new release? Well, it's kind of mixed. They sound better then I remember them years ago. It is still really heavy music with aggressive vocal styling's. Nothing really gets too technical here either, just pretty straight forward metal music. So at this point do I change my mind about the band? Not really. I found it okay, but also know that the band does have it's own fan base. It's a decent effort for those fans and might grab the attention of some younger fans too.

© 2008 Heavy Metal Resource