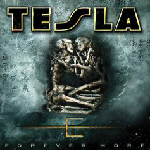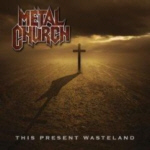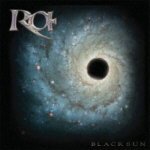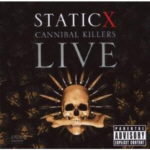 AC/DC - Black Ice   © 2008 Columbia Records

Been awhile since we heard from the boys from down under. Something like 8 years or so to be exact. The band has managed to maintain their lineup and have churned out probably their best album since 'The Razor's Edge'. Not that it hits that particular plateau, but I think the last couple of albums by the band were average at best. What made them exciting was the fact that the music scene was such a shambles. With 'Black Ice' the scene is quite a bit better and this album is also better. It's the usual formula with only the fact that Johnson sings as melodic as I have ever heard him on a couple of tunes.  Decent.

Available: Now   Rating: 7.5/10   Genre: Rock   Website: AC/DC Official
Tesla - Forever More   © 2008 Tesla Electric Company

It's nice to see not only the consistency of what a band can put out in 2008, but the fact that bands have been putting out consistently good material all year. This album is really good and probably is my favorite since 'Psychotic Supper' which goes back a few years. The core of what makes Tesla sound great and their overall sound in general is here. The band is a bit older now and the sound is definitely updated, but these are indeed Tesla tunes. The melodic nature of each track mixed with that raw feel that I always liked from this band is here. If you haven't heard this band in awhile, this is a great one to pick up. Recommended!

Metal Church - This Present Wasteland   © 2008 SPV/Steamhammer Records

Been following this band for a very long time now. I gotta be honest though. When I first spun this disc up, I was not getting into it. Felt that things weren't coming together. After a second and third spin, my opinion changed quite a bit. You can see where the album sounds similar in ways to their early material with a mix of the bands more recent sound. The album has grown on me and at this point I quite like it. It is heavy and has some decent appeal to fans of metal. It doesn't really break any new ground, meaning that you have heard all of this before. It is worth checking out however and has found a place in my rotation.

Ra - Black Sun   © 2008 Federal Distribution

I follow this band from album to album and have to say I am a big fan. They are a bit more mainstream in today's market, but this stuff is pretty accessible to fans of good melodic hard rock whether they be old or new. The music has an edge, but also a very melodic catchy flair to it. Alot of these tunes have very memorable moments that will have you singing in your head even after the first listen. I am not sure why this band doesn't get more attention. I feel they are and were better then alot of the bands that came out in recent years or even today. Anyway, I once again will bring them to your attention and recommend them. Good release!

Available: Now   Rating: 8/10   Genre: Rock   Website: Ra Official
Static-X - Cannibal Killers Live   © 2008 Atlantic Records

I haven't talked to much about Static-X here at the resource. I would buy an album off and on, but really didn't click with these guys until this live DVD/CD package. It really opened up this band for me. The band is very visual obviously and this package has a lot to enjoy if you are a fan. From the bands live performance to the promotional videos right on down to the companion CD. It's alot of bang for the buck. In my opinion. I enjoyed the promo videos best, then the live show and then the CD. The promo vids give the viewer some insight to each song. The live show definitely adds alot to the Static-X experience. Very cool package!

© 2008 Heavy Metal Resource