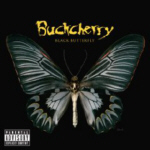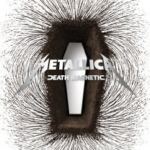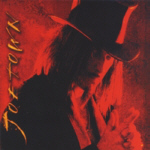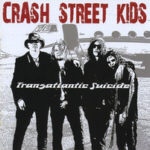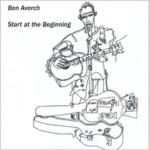 Metallica - Death Magnetic   © 2008 Warner Bros. Records

This album was one of my most anticipated of the year. I felt like if the band offered up something less than stellar, it could mean problems. What I didn't believe I would get was what 'Death Magnetic' really is. One of the best albums of 2008 hands down. The band to me sound like they are in the 'And Justice For All' era with this album. It's fast, pissed off, and what Metallica was to me. The only reason why I will shave a half a point off of my rating is due to mixing problems and sound quality. There are some clipping problems and distortion in places which I hope are fixed eventually. This is damn fine stuff here! Good job Metallica!

Buckcherry - Black Butterfly   © 2008 Atlantic Records

This band has quite the career story so far. Things may have looked bleak a few years back, but with the albums previous album '15', the whole thing came alive again in a big way. The bands latest release is one of their most polished and accessible to date. There is some edge to it obviously, but also a pretty decent melodic feel as well. This album has some of the appeal that made the bands debut so appealing. I think the album will pick up more fans without disappointing any of the bands longtime fans. If you are looking for something with attitude without losing the kick back nature of good hard rock, this one is a really good bet.

Joetown - Pills and Ammo   © 2008 Joetown

There really is alot of good stuff coming out these days, and some interesting stuff as well. This falls into both categories pretty easily. It's pretty raw, dark and in some ways reminds me of something like a mix of Zodiac Mindwarp meets Rob Zombie with a little Aerosmith thrown in. I hope that best describes this because it is quite different in ways, but very rock through and through. The tempo pretty much fits into hard rock, but not heavy enough to call metal. It does embrace some old school sound, but also has a bit of a modern feel to it. I think it will keep most interested as it does have a pretty cool vibe overall.

Crash Street Kids - Transatlantic Suicide © 2008 Hot City Recording Company

This is one ambitious band. Jumping into a three part series of albums isn't done just by anybody these days. Most would shy away due to what could be the complexity of the whole thing. 'Transatlantic Suicide' is the third and final installment in the band's trilogy of albums, and it is done quite well. I don't have much to compare to as I heard this band for the first time with this release and had the bio sheet explaining the rest, but apparently all three have been done very well. The band to me fits well with the 70's glam sound originally championed by bands like the New York Dolls among others. Keep an eye out for these guys!

Ben Averch - Start at the Beginning © 2008 Ben Averch

You have heard of the one man band eh? Ben Averch is literally that. His latest effort showcases him playing everything and doing vocals. You can tell he is really a fan of Rush and a pretty decent era of Rush in my humble opinion. The sound of the guitars and the structure of the songs remind me of Rush around the mid to late 80's. He manages to hit the technicality that is progressive Rush, but not get so overly technical that it becomes boring. I would love to hear this record performed with a complete band and maybe hand off to a different vocalist. He's not bad, but does have a different quality in ways. Keep your eye on Ben Averch!

© 2008 Heavy Metal Resource