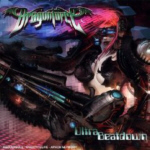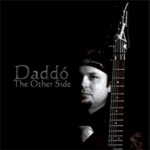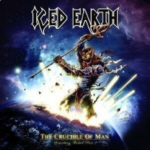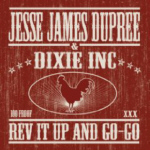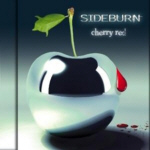 Dragonforce - Ultra Beatdown   © 2008 Spinefarm Records (Licensed to Raodrunner Records)

After the success of the bands previous album 'Inhuman Rampage' and the inclusion of the track 'Through the Fires and Flames' in Guitar Hero III, it remained to be seen how the band would follow all of that up. I think they have done a great job. There really is nothing lacking from what you would expect from this band. There is even a bit more depth then the predecessor in my opinion. The musicianship is top notch as one would expect and the speed hasn't slowed down at all. I feel this album is a bit more even listen then 'Inhuman Rampage' and has some amazing melody in the fast stuff and occasional slow tune. Very good.

Daddo - The Other Side   © 2008 D.D.O. Music

We had already reviewed an album from Bosnian guitarist Emir Hot. Now meet Daddo. These guys really have some great influences in their music. Daddo goes for a very polished and disciplined feel with 'The Other Side' There is a great deal of melody on this album and restraint in his playing. He is able to get his groove on when he wants to, but this restraint offers up a very professional feel to his album. The music is instrumental in nature with only a spattering of vocals in the form of background or if you like, choir style. The feel of these vocals is a very nice addition as I feel it goes back to his Bosnian roots.

Availability: Now   Rating: 8/10   Genre: Instrumental Rock   Website: Daddo Official
Iced Earth - The Crucible of Man: Something Wicked Part 2   © 2008 SPV/Steamhammer Records

Oh man, the fans have been waiting for this. Matt Barlow returns to part 2 of the recent 'Something Wicked' albums. Both are obviously conceptual in nature and the music presents as close of a feel as it can to paint a visual presentation. You might want to know if it is heavy. With Barlow back in the realm, you bet. His vocals add an intensity to the bands music that is a welcome return. With the masterful writing from Jon Schaffer, you just can't go wrong with this, especially if you are a fan of power metal. I'm just hoping that the lineup stays solid after this record as the chemistry is really good. Definitely one of the years best!

Availability: Sept. 9, 2008   Rating: 8.5/10   Genre: Heavy Metal   Website: Iced Earth Official
Sideburn - Cherry Red   © 2008 Sideburn for SUSA

Been reviewing albums from this band for awhile now. 'Cherry Red' is consistent with what this band has been doing for quite awhile now. It's pretty raw stuff which is great for presenting it on the live stage.  I think fans of bands like Rhino Bucket, maybe classic Krokus or even AC/DC are probably going to find alot to like with Sideburn's music and this album. The music is catchy and pretty even as the album flows from track to track. There is also just enough attitude to make this one memorable. The band has been doing a good job with each release and with this one, offers up a video for 'Gimme the Way. Great rock 'n' roll.

Availability: Oct. 15, 2008  Rating: 8/10   Genre: Heavy Metal   Website: Sideburn Official
Jesse James Dupree & Dixie Inc. - Rev It Up And Go-Go   © 2008 Mighty Loud Entertainment

I was just thinking that I want a brand spanking new Jackyl album. It's been some time now and then along comes this offering from Jackyl frontman Jesse James Dupree. This album has 2 distinct sounds on it. The first part of the album fits in much better with the actual sound of some of the Jackyl music. The second half of the album is a radio show that has charm to it, but may not appeal as much to fans who like the first half. It has a very southern feel to it and features Roman Glick on it. It will be interesting to see how fans react to the two different sound. The second half is definitely edgy, but a bit hick sounding. Sure like that first half though!

© 2008 Heavy Metal Resource