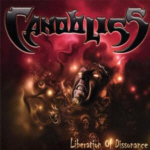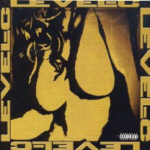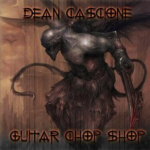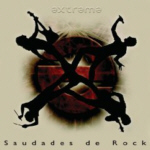 Extreme - Saudades de Rock   © 2008 Open E Records  

Another late 80's act returns, and it has been quite some time since we had anything new from Extreme. This album is basically a mix of all of the styles the band embraced. There is a definite funk vibe running through the album, but there is also a 'Waiting for the Punchline' feel here as well. I wasn't as fond of the latter, but the combination of the two works quite well on their latest. The album takes a slight dip in the middle, but rebounds beautifully with the track 'Ghost'. The guitar work as usual is one of the high points of the album. Nuno really shows his strength here. Very good overall.

Canobliss - Liberation of Dissonance   © 2007 Canobliss Music Publishing

I had a chance to check out the band's latest effort 'Psychothermia' before this release which is from 2007. It gives me the opportunity to see where the band was a year ago compared to today. To me, the band is pretty consistent although I can see some some growth as a unit. This album is tight, just like the new one. It has the same heavy feel which is natural. I had heard some of these tunes on the bands Myspace webpage and liked what I heard there. The band does a great job on this one as well of having crossover appeal to old and new fans alike. It just surprises me that the band hasn't been snatched by a label yet.

The Underwater - Forces   © 2008 Megaforce Records

I was a bit unsure about this release. It's more of a modern rock release. I don't really get into much of this type of stuff normally. I decided to just roll with it and see where it went. It took me two complete listens to find some appreciation, but there really is something to like here. The music has an almost atmospheric feel with a smooth flow of guitar work. Nothing really gets to the point of what I consider heavy, but the guitar does have some bite to it. Not sure where this band will fit into the scene, but I'm thinking somewhere on the line of maybe 30 Seconds to Mars or something like that. Probably worth keeping an eye on.

Level C - Level C   © 2008 Locomotive Records

One listen to this album and you're probably not going to guess that this is an all female band. This is some angry heavy shit. The sound leans more modern with a pretty thick guitar sound.  There are also times where the guitars have a nice clean traditional sound to them. If I had to mention bands that this band might mix well with, Machine Head comes to mind as does Hellyeah. The band is on the upper end of intensity although not necessarily what I would consider thrash. Just good heavy stuff. The album for me is decent. I wasn't into all of it, but found enough here to keep my interest and maybe watch this band in the future.

Availability: Now   Rating: 7.5/10   Genre: Modern Metal   Website: Level C Official
Dean Cascione - Guitar Chop Shop   © 2008 Dean Cascione

Haven't featured any shredders on the site in a bit. In my opinion, it really takes something a bit different these days to stand out amongst the many. Dean Cascione has found a way to do just that. His songwriting skill is what I think stands out on this release. He definitely can shred with the best of them, but where alot of guitarists fall short is composing songs that can be listened to more than a time or two. The sheer variety and delivery of his material does just that. There is melodic stuff, very fast Malmsteen-like stuff and even some great crunchy rhythm oriented music here. It will definitely appeal more to instrumental fans, but is quite good.

© 2008 Heavy Metal Resource