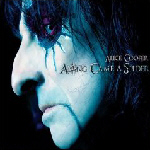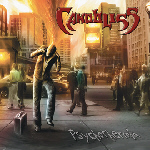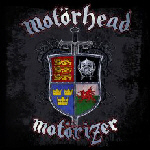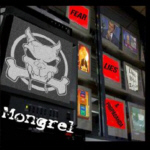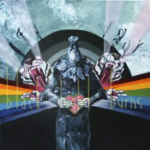 Alice Cooper - Along Came A Spider   © SPV/Steamhammer Records

Alice Cooper really is a musical genius. With a careers now spanning over 4 decades now, it really is amazing that he is still churning out quality that others dream about. This latest effort is a concept piece of which Cooper excels at. The music is amazing. It sounds like who took the same approach as he did on his early classics in the 70's and added an updated sound to it. The core of the music fits this and should make fans very happy. I personally have quite a few favorite era's of Cooper's career, especially that series of 70's albums. He is currently on a musical high with the quality of the last 3 albums. Extremely cool album!

Canobliss - Psychothermia   © 2008 Canobliss Music Publishing

San Diego based Canobliss really have a good thing going for themselves. The band have mixed some different sounds in their latest e.p. release 'Psychothermia'. You get a bit of progressive, but this really is an edgy album with some very cool heavy moments. You also get a little flavor in the music which I feel is an added bonus. It really does keep the music interesting. Vocally, this band at times reminds me of Disturbed, but not totally which allows them to maintain their own identity. The progressive tempo shifts are awesome where the band kicks it in and thrashes out a bit. I will definitely keep an eye on these guys as you should too!

Motörhead - Motörizer   © 2008 SPV/Steamhammer Records

Another band that shows no signs of slowing down or sacrificing their intensity or the quality of their music is Motörhead. This latest effort is chock full of goodies. This band has become so consistent in my opinion that I never doubt that each release is going to be a good listen, and they always seem to be. The album has some good straight forward rock tunes along with a thrasher or two that really catch fire. It just amazes me at how this band has been able to span so many decades, never sacrifice their standards and appeal to new generations of fans. This album is a great listen as usual. Here's to many more to come!

Black Light Burns - Cover Your Heart & the Anvil Pants Odyssey   © 2008 Adrenaline Records

Not really sure where to go with this album. There are plenty of people that follow Wes Borland and his career since his departure from Limp Bizkit, and I am sure this album will do just fine for that group of fans, but for me I'm not sure what I think of it. A portion of it is cover dedicated to some of Borland's favorite songs done in his own style. This is where I found some of the songs interesting, but a little uneven due to some being a little more electronic and others being guitar driven. The Odyssey portion is pretty odd. It's in quite a few parts with the majority of the tunes clocking in around a minute and a half. This is probably for fans only.

Mongrel - Fear, Lies, & Propaganda   © 2006 Mongrel Music

If you were to take some old school punk sound such as Black Flag or any of that older stuff and mix it with some of the classic thrash and then update the sound a bit, you would have a feel for what Mongrel sound like. I was exposed to some Punk back in the day and although I was not a big fan, I did find a few I liked. None of them recent either. This probably is the part that I enjoyed with Mongrel's album the most. It was almost like a bit of a trip down memory lane in ways. Although the album is not perfect, it does have some decent moments that will probably appeal more to old school fans of the aforementioned genres. Decent stuff.

Availability: Now   Rating 7.5/10   Genre: Punk/Thrash  Website: Mongrel Myspace
© 2008 Heavy Metal Resource