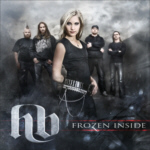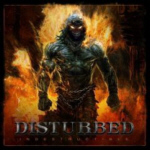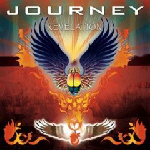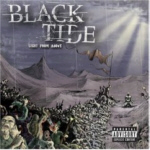 HB - Frozen Inside   © 2008 Bullroser Records

What would you have if you mixed say Nightwish with maybe Stryper? A band very similar in nature to HB. This release surprised me as it comes from Finland which has an abundance of dark music. HB is Christian, but play it in similar fashion to the aforementioned Nightwish. HB may be a bit lighter in areas, but does get down to business when they want to. This release is pretty consistent in terms of quality. I found the listen pleasurable and can see why they are one of Finland's biggest Christian rock bands. Very big sound overall with memorable melodies, and even a more uplifting message then you usually get. Very decent.

Disturbed - Indestructible   © 2008 Reprise Records

A band that was more or less accepted to the masses during the Nu-Metal generation  prove that they have definite staying power with their latest release. The album has a really good metallic edge to it similar to what you heard on '10,000 Fists'. You also get some sounds similar to what we heard on 'The Sickness'. This album has some music that was originally written for the latter album, but a few years later is now refined a bit more due to the bands tenure. I once again found alot to like with the bands new album. It's pretty heavy and has an appeal that could grab new fans along the way. Good album to check out!

Death Angel - Killing Season   © 2008 Nuclear Blast Records

Another great Thrash band from the mid to late 80's adds another album to their growing catalog. 'Killing Season' is one of the more raw attempts I have heard the band do. Musically, the album is pretty on par with what you would expect from the more modern day Death Angel, but the sound keeps it honest. This stuff could translate very well to the live show due to this. From a quality standpoint, this album is good. I am a big fan of 'Act III' and I don't think they quite hit that standard, but as far as I am concerned, I will take this any day. I am enjoying the resurfacing of metal as I used to know it and this is another reason why!

Journey - Revelation   © Numoto, LLC

Once again we have the return of Journey with a brand new singer. The story this time is quite interesting. Arnel Pineda was found by Neal Schon on YouTube with some video of his band in the Philippines The Zoo doing covers. His vocal ability really is quite amazing as he was doing much more then Journey covers with stunning accuracy. The release is some of the bands best work in my opinion since 'Frontiers' and while he does have a very similar tone to Steve Perry, he has a slight difference that offers up a small slice of his own identity. The music is pretty standard far for Journey, which means that it is very good. Recommended!

Availability: Now (Wal-Mart Exclusive)   Rating: 8.5/10   Genre: Melodic Rock   Website: Journey Official
Black Tide - Light From Above   © 2008 Interscope Records

Seems like every generation of rock has some bands that come along that are able to play and convey their music at a decent maturity level although the band is quite young in age. Black Tide is one of those bands. They are obviously influenced by the big riffage of bands like Metallica or Megadeth in their earlier days and have the same sounds as some of the grittier hard rock bands of the late 80's such as Guns 'n' Roses. Not that this album is up to par with those acts, but what is here is a very impressive jumping off point for such a young band. Their musicianship is quite good and they could have a bright future if they keep at it.

© 2008 Heavy Metal Resource