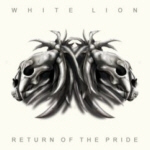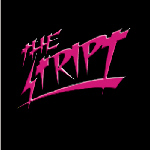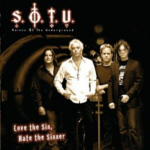 White Lion - Return Of The Pride   © 2008 Airline Records

Another band that returns to the scene with a platterful of melodic hard rock goodness. This album actually took a second listen to get used to as the band have gone for some depth here. The music doesn't necessarily go for the typical radio hit sound, but does retain the melodic rock sound. The only returning member from the bands heyday is Mike Tramp, so I guess it is debatable whether this is indeed White Lion. Throwing that all aside however, the album is decent, not great, but definitely has it's merit. Would I prefer more of a radio oriented release? Probably. But for what this is it is pretty good and will please some of the fans.


Dokken - Lightning Strikes Again   © 2008 Rhino Records

Been some time since we had some new Dokken. Even longer since we had some Dokken of this caliber. This album in some ways sounds like it should have been out around the 'Back For The Attack' era. That melodic hard rock sound from that album is very evident in this record, including the guitar sound. Guitars are thanks to Jon Levin on this record and it's amazing how the sound is very close to the sound Lynch had at that time. The album consists of the rockers and some good lighter tracks as well which was always common back then. Don's voice has changed a little, but he still sounds good. Recoomended for sure!

Availability: Now   Rating: 8.5/10   Genre: Melodic Hard Rock   Website: Dokken Official
The Stript - The Stript (e.p.)   © 2007 The Stript

Straight out of Las Vegas Nevada is Glam Hard Rockers The Stript. This is a band that would have fit well into the late 80's, maybe even the early 90's. More evidence of things seemingly going full circle. The album contains 6 very consistent tracks. The music stays solid in terms of quality and tempo throughout these songs. The band should do some great things for that particular genre. I also understand that this band is very dynamic in their live shows which is always a plus. The band is currently working all of the details out in order to get this out in the Summer of 2008. Definitely stay tuned in on these guys if you like Glam.

Availability: Summer 2008   Rating: 7.5/10   Genre: Glam/Hard Rock   Website: The Stript Myspace
Saints Of The Underground - Love The Sin, Hate The Sinner   © 2008 Warrior Records

Pretty good Hard Rock album that features Warrant's Jani Lane, Ratt's Bobbi Blotzer, Robbie Crane who played with various bands such as Ratt and Vince Neil's band, and Keri Kelli who has quite a resume as well including Alice Cooper and Big Bang Babies to name a few. The music reall stands on it's own as a 'Saints' record more then sounding like any one of these guys other bands. It's based in hard rock with a decent flare of melody. Jani Lane's vocals are a bit lower then you will be used to hearing from Warrant's records. While not an amazing album, it is definitely nice to hear in this day and age and has some pretty decent moments indeed!

Conrad Harpham - Conradical   © 2008 Dez Music

From across the pond comes a no nonsense technical guitar player that also has good skill in composing his music. The music on this album is instrumental in nature and has a few different feels to it providing a bit of variety. Conrad really can burn up the neck as is displayed on this record, but also adds in some decent atmosphere throughout the album to avoid this getting pidgeon-holed into just a shredder album. This may not be something that you will pop in your player all the time, but when you want to hear something very different than the usual recipe for rock or fusion music, it may just be time to get Conradical!

© 2008 Heavy Metal Resource