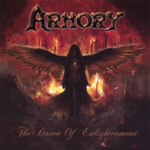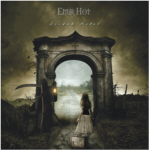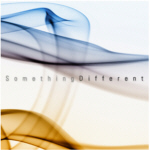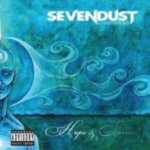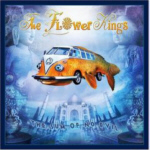 Alberto Rigoni - Something Different  © 2008 Lion Music

One of today's hottest Bass players would have to be Alberto Rigoni. What makes Alberto really good in my opinion is his discipline mixed with technique. His compositional skills are really good as well. On 'Something Different', you get some very good Bass driven instrumental rock. There is a very good balance in the playing where it isn't totally about the Bass. It obviously drives it, but the rest of the parts shine equally as well. You get some Funk, some atmospheric stuff and some good hard driving rock. I have always been a big fan of the Bass when played with taste and Rigoni is very good at this. Enjoyable listen!

Emir Hot - Sevdah Metal   ©2008 Lion Music

Right out of the gates, this album gets high marks for it's unique sound. Emir Hot is a Bosnian guitarist that incorporates metal with a native Bosnian sound that utilizes instruments such as the Accordion and the Piano. Added to the album as guests are Artension vocalist John West and skinpounder Mike Terrana. The results are definitely jaw dropping. The ferocious nature of some of the metal that is eventually shaken up with his native sound is pretty inspiring. It might not be for everyone, but if one goes into this album with an open mind, you will probably like this album. Emir Hot brings a fresh approach to a traditional sound.

Availability: Now   Rating: 8/10   Genre: Heavy Metal (with Bosnian influence)   Website: Emir Hot Official
Armory - The Dawn of Enlightenment   © 2007 Armory Music

I have been listening to Euro Power Metal for over a decade now. Been a big fan of it to this point and was quite surprised when I heard the quality of Armory's album 'The Dawn of Enlightenment'. This is a U.S. based band that can definitely play with the best of them. The band show an amazing tightness in their playing and compose their music quite well. If you are a fan of bands that have dominated the European scene for a number of years such as say Gamma Ray or Blind Guardian, you will definitely want to check this band out. This release is very tight and consistent and definitely gets good marks from me. Recommended!

Availability: Now   Rating: 8.5/10   Genre: Melodic Speed Metal   Website: Armory Official
The Flower Kings - The Sum Of No Evil   © 2007 Inside Out/SPV

I hadn't really paid much attention to this bad although I was familiar with Roine Stolt. This is definitely old school progressive rock with alot of melody. The compositions in places are very lengthy which will probably limit the appeal. I know that there is a loyal fanbase for this band and really, they are quite good. They just may be a bit sophisticated for some tastes which is alright too, they have their audience and they know it. The album contains 6 tracks, but does not lack in length by any means. With 2 tracks timing in at over 13 minutes and another around the 26 minute mark, there is alot to take in here. Progressive rock fans will dig this.

Sevendust - Chapter VII: Hope and Sorrow   © 2008 Asylum Records

I have been kind of a casual Sevendust to this point. Every now and then I like to listen to their brand of music. This latest record by the band could get some decent playing time in my deck. There is just something about it that clicks with me.  I like the dark sound in the songs as well as the guitar rhythms. The album overall is pretty heavy, but at times has some good melodic moments that balance things out a bit. Out on this release is Sonny Mayo and back in is Clint Lowery. Fans of the band will remember Lowery from the origins of the band.  The band are back in original form with a very entertaining new release. Good stuff!

© 2008 Heavy Metal Resource