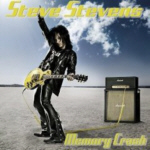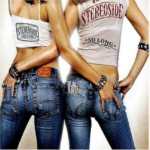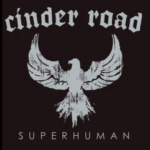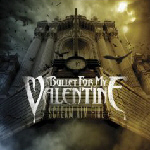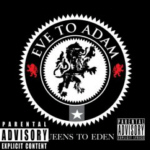 Steve Stevens - Memory Crash   © 2008 Magna Carta Records

Stevens is one of my most favorite guitar players. I like the technical aspect of his playing, but his flash is just as important in my opinion. His latest album 'Memory Crash' really is some of his best work. He really shows discipline in his songwriting and delivery, but can absolutely explode in places if it fits well. I also like his usage of his acoustic guitar as well as electric. His has definitely never been afraid to show that flash I mention on an acoustic guitar. It was nice to see the cover of Robin Trower's 'Day of the Eagle' with Kings X frontman Doug Pinnick handling vocal chores. An absolutely great mostly instrumental album!

Stereoside - So Long   © 2007 Bieler Brothers Records

Pretty solid hard rock band that plays in a more traditional sense, but also has a bit of a modern edge that in my opinion adds to the possibility of crossover appeal from old fans to new as well. The album is pretty consistent with some good rockers and a few lighter tracks that offer a good balance overall. It's nice to see bands cropping up that embrace rock 'n' roll in it's fun form. It's been way too long since we were able to have fun in rock, but bands like this seem determined to bring that back to the genre. Everyone seems to love the cover as well. Guess it always was about the good life and women anyway, wasn't it. Good hard rock!

Cinder Road - Superhuman   © 2007 Caroline Records

Cinder Road is another band that plays to a more traditional melodic hard rock sound. This band at times had me thinking a bit earlier Enuff Z'Nuff, probably a bit more in the vocals. The band is pretty melodic overall and would be considered very radio friendly, especially if they had been around in the late 80's. The music to me is very consistent and has a very good flow. You will probably not find yourself hitting the next track button on this record much as most of the songs are very even in terms of quality. You won't be looking for that one good song or two. They are all very well balanced and have a good appeal for an even listen.

Bullet For My Valentine - Scream Aim Fire   © 2008 Jive Records

This album was really my introduction to this band. I was feeling kind of experimental the day this came out and I was quite surprised at how good they were my first time through the album. The band seem to be a part of today's more modern scene, but actually take many old school influences such as speed and power metal and mix it up with some great melody in places. You get an occasional hardcore sounding grunt, but it definitely is the exception, not the rule here. If you are looking for some very big riff oriented metal that can really also crank out some fast tempo, you will probably like this quite a bit. Don't forget the melody either!

Eve To Adam - Queens To Eden   © 2006 KDS Records

Eve to Adam is a mixed bag from a sound standpoint. You can see where the band has a melodic side to them that at times has you thinking to great bands of the past. At the same time this band has a modern sound that packs a bit of a punch. While I don't consider this a great album, it really is pretty good. That balance of sounds keep you interested. I think this band at the time of this record is at a decent point in their career and has the potential to go upward from here. For me the highlights are obviously the more melodic tinged tracks. The band shows definite potential overall and is one to definitely keep an eye on!

© 2008 Heavy Metal Resource