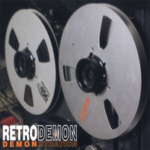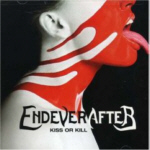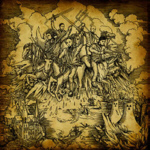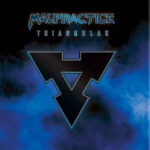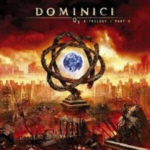 Endeverafter - Kiss or Kill   © 2007 Razor and Tie Entertainment

It has been so long since an American band has put out an album that has this much flash, melody and everything that great hard rock stands for. This album has many high points to it. I always said in the past that the measure of a great hard rock band is whether they can hit both melodic and hard music with the same potency. Endeverafter is brilliant at both. This album will have very large appeal to those who have missed good hard rock circa the mid to late 80's. Definitely check out the band's Myspace site for samples from this album. Here's to looking forward to the next Endeverafter album. Rock solid!

Dominici - O3 A Trilogy: Pt. 3   © 2008 InsideOutMusic/SPV

Well, I have to admit that I wasn't familiar with this band. I was surprised to see Charlie Dominici as the reason for the bands name. Some will remember that name as the original frontman of Dream Theater. Knowing that I went into this album with expectations that I am glad to see were met. This album has alot of depth to it along with melodic moments and sheer intensity. This is the final part of the O3 Trilogy which is obviously conceptual. There are 8 songs with most being over 5 minutes in length. This album fulfills expectations and is very cool to listen to. Definitely worth your time!

Availability: April 22, 2008   Rating: 8/10   Genre: Progressive Metal   Website: Dominici Official
Kiuas - The New Dark Age   © 2008 Spinefarm Records

This is a solid new album from Spinefarm artists Kiuas. Another band that is new to me that I had no expectations going in, but came away quite surprised at the quality of the album and musicianship in general. The band plays their music in a power metal type of sound. There are some death style vocals, but only at a minimum. The clean vocalist handles most of the duties. The combination of the two and the music itself on tracks like 'To Excel and Ascend' works very well actually. The band is also strong in translating their music from a theme straight to the way it sounds. I came away pretty satisfied with Kiuas. Good Finnish metal!

Availability: Now   Rating 7.5/10   Genre: Heavy Metal/Death Metal   Website: Kiuas Official
Retrodemon - Demonstration   © 2007 Retrodemon

Retrodemon is an allstar band of sorts that was born out of bands such as Ultraspank, Creature Feature, etc. The band embrace a more traditional heavy sound with influences such as Sabbath and believe it or not... early Metallica. This is a band after my heart. They do a couple of covers such as Metallica's 'Ride the Lightning' and Slayer's 'South of Heaven'. These 2 songs are done very well and really show the bands potential. The band really shine on the rest of the album which is their original material. You can tell these guys are seasoned. The album opens very good and ends even better. Kind of builds as it goes. Very cool stuff!

Malpractice - Triangular   © 2008 Spinefarm Records

When I first popped this disc in my player and the first track 'Maze of Inequity' started, I was thinking early Fates Warning. It doesn't stay that way long however as this band really gets the tempo going in places. The album also has a great melodic sensibility to it. It's all balanced pretty well and shows the bands strength in writing progressive style metal, but not getting pigeonholed into that category specifically, but being able to appeal to wider audiences. While the bands sound might not be anything new, fans of progressive metal will probably like this. The last song 'Fragments' is very cool mixing all kinds of tempo. Solid!

© 2008 Heavy Metal Resource