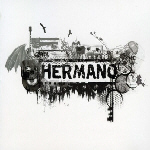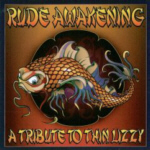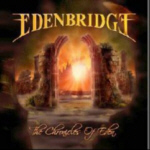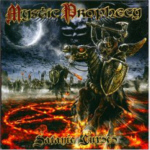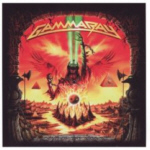 Hermano - Into the Exam Room   © 2008 Regain Records

Hermano is a heavy blues rock band that features musicians such as John Garcia from Kyuss and Mike Callahan from Earshot. The band has had some great success to this point and this is the bands third release. While it may not get alot of spins in my player, it definitely has relevance to the scene. This release will attract more modern fans of heavy rock due to it's more updated approach and while it does lean modern, I can't really pin down who I would say these guys remind me of. Nonetheless, the sound samples can be found at the bands Myspace
website
. Interesting sound that will appeal to those who like it different.
Availability: Now   Rating: 7/10   Genre: Heavy Blues Rock   Website: Hermano Official  
Rude Awakening - A Tribute to Thin Lizzy   © 2007 Nidus Music

I was surprised at how long this band has been around. Try 6 or so albums with this latest album being a cover album dedicated to one of rocks most adored bands, Thin Lizzy. You can tell by listening to this album that Rude Awakening are a tight veteran act who appreciate good music as this album has a very good track listing. The bands renditions of the songs are pretty faithful to the originals. Fan favorites such as 'Jailbreak', 'Cowboy Song', and the hit 'The Boys are Back in Town' are here and breath a bit of fresh sound into some music that influenced many. Decent tribute from a decent veteran act.

Edenbridge - The Chronicles of Eden   © 2007 Locomotive Records

This album is quite the package. 2 discs of rarities and best of type tracks. I had not listened to this Austrian act for quite awhile and forgot how good they were. The bands music is very tight with alot of finesse, but at the same time, the band can get pretty edgy. I like the fact that this band can write very atmospheric instrumentals, epic style tracks along with good rockers. For those who don't know, the band is female fronted with vocals that are a bit different then what most have come to expect from today's female fronted bands. I have heard the term 'Angelic' and find that term pretty accurate. Pretty nice set!

Mystic Prophecy - Satanic Curses  © 2007 Locomotive Records

So you like it heavy? Mystic Prophecy will fit the bill. I consider this band to be power metal as they really lean towards that heavier guitar sound although not as fast as the thrash or speed bands. 'Satanic Curses' is the bands fifth album and the meaning behind the title resides with the way the world is today. With the problems around the globe of today's world, and that being the basis of your album, it definitely needs to be heavy and a bit angry which I think the band conveys very nicely. This is our first review of a Mystic Prophecy album and I think it definitely will make power metal fans happy in such a mixed up musical scene of today.

Gamma Ray - Land of the Free II   © 2007 Steamhammer Records

Gamma Ray have made the jump to SPV and have released a very cool album with 'Land of the Free II'. This album is very ear friendly, but never loses the edge the band is known for.  This album really has some of the best music I have heard from the band. There are slight flashes of Iron Maiden's sound in places, but overall it definitely ranks as a great record in the catalog of one of the best melodic speed metal artists. The album has a total time of 65 minutes and the finale 'Insurrection' comes in at around 11 and a half minutes. Just has an overall great feel and is one of my early favorites of the year!

Availability: Now   Rating: 8.5/10   Genre: Melodic Speed Metal   Website: Gamma Ray Official


© 2008 Heavy Metal Resource