Mustasch - Latest Version of the Truth   © 2007 Regain Records

Very good release that's worth pushing in the domestic market. Mustasch is new to me but have previous material that is quite good as well. The band are into big riffs mixed with big beats and scattered orchestration. The drum sound on this album is amazing. Has a very good live and natural sound. Vocals remind me of a mix of Ian Astbury of The Cult in places and Freddy Mercury in others. The music to me lends itself well to radio and tends to be catchy. If you like your music heavy with a fair amount of depth, this band will come highly recommended. I will definitely going backwards into the bands previous albums. Good stuff!

Load Point Pull - Down In Flames   © 2007 WTO Records

Solid heavy metal record from this band that has been around for a decade now, and it shows. The bands sound to me is a modernized version of something similar to the 'Slave to the Grind' era Skid Row or maybe the heavier side of L.A. Guns like 'Vicious Circle'. This album is very consistent from a tempo standpoint with it's tuned down guitar sound and slightly Dope-esque style vocals. I found this album to be quite a surprise. It shows that if there actually was a scene, this band would be doing much bigger things in the domestic market. For now, this is one solid metal platter. Definitely comes recommended!

Avenged Sevenfold - Avenged Sevenfold   © 2007 Warner Brothers Records

I had heard a little from Avenged Sevenfold in the past including their album 'City of Evil'. I don't remember it grabbing me the same way that the bands latest self titled album has. This album has elements both new and old when it comes to Metal. The music to me is very consistent in terms of quality and makes for an excellent listen from start to finish. The version I have also has a bonus DVD featuring some behind the scenes stuff involving the making of the album as well as the cartoon short. The real meat of this set is the album however. This band shows that they are playing for keeps and the music definitely rocks out with a modern edge.

Availability: Now   Rating: 8.5/10   Genre: Modern Heavy Metal   Website: Avenged Sevenfold Official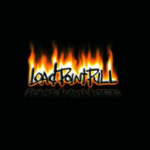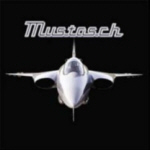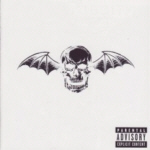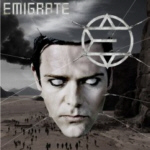 Emigrate - Emigrate   © 2008 Motor Records

Side project from Richard Kruspe of Rammstein. A few elements on this album keep it close to Rammstein, but at the same time not so close. Kruspe handles vocals and they are in English and are actually decent and fitting for the music. The track 'New World' was used in the movie 'Resident Evil: Extinction' and runs as the credits are rolling. The music is quite heavy, but is definitely riff oriented as one might expect. As strong as the music is on this album, Kruspe assures the fans that this really has no bearing on his future with Rammstein. As far as I here, the band is working on new material. Definitely nice have Kruspe this ambitious.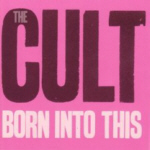 The Cult - Born Into This   © 2007 Roadrunner Records

I have liked The Cult since the 'Electric' days. The band has tried lots of different things in terms of style while never really veering from their core. This album has that core and is somewhere between 'Electric' and 'Sonic Temple' although not as strong as either. I do find it consistent in terms of sound and don't feel in any way this is a bad album. There is a limited edition version that has a bonus disc containing additional tracks. The band does prove that they are in it for the long haul and I will definitely continue to pay attention to each release. The sound on this release is pretty raw and the songs don't go for flash, just good songwriting.



© 2008 Heavy Metal Resource