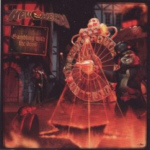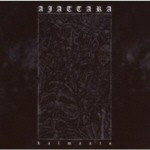 Helloween - 'Gambling With the Devil'  © 2007 Steamhammer Records

It's nice to see still churning out great records. Helloween is one of those bands. Their latest really doesn't move into any new ground, but rather just goes for what the fans want and expect. Melodic speed metal with some interesting subject material. The album has a great fast tempo to it and features Biff Byford from Saxon on the intro. I think this album shows that the band continue to have staying power in the genre. This album was released in limited edition format in a digipak that has a bonus disc that includes 2 unreleased songs, a video, and quite a bit of enhanced material. A nifty package indeed.

Availability: Now   Rating: 8/10   Genre: Melodic Speed Metal   Website: Helloween Official
Ajatarra -'Kalmanto'  © 2007 Spikefarm Records

For fans who like it very dark and heavy, you may want to check out this release from Spinefarm artist Ajatarra. If you check this release out, you may want to know that it is in Finnish. The song titles are all unrecognizable to me, but I guess from a foreign album and band that rely much more on the sound and atmosphere of the music, shouldn't be a problem. The music is quite interesting in my opinion. These Spinefarm bands bring that particular element to the scene. Vocally, the band is interesting as well, but keep in mind, these vocals are a bit more harsh then traditional or melodic artists. I did find this one interesting.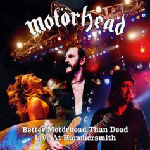 Motorhead - Better Motorhead Than Dead: Live At Hammersmith   © 2007 Steamhammer Records

There is always something magical when you mix Motorhead and Hammersmith. We all know this has been done before and now it has been done again. The live show spans 2 CD's. Alot of the bands best tracks are here, but it is always difficult to decide on a track selection with a catalog like they have. The album sounds good from a recording standpoint and will probably make Motorhead fans very happy. Motorhead has paved the way for alot of bands as really being the pioneers of thrash. This is a good in between live album, but I'm ready for more studio material. Bring it on!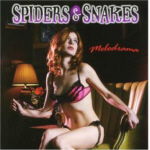 Spiders & Snakes - Melodrama   © 2007 Corporate Punishment

For those who may have missed the boat with this band, it features Lizzie Grey who worked with Nikki Sixx early on and co-penned 'Public Enemy No. 1' and also was part of the band London which I was a big fan of. This band definitely leans more glam in sound and style. This album as with some of the bands other music leans towards a late 70's glam sound. Bands like the New York Dolls come to mind when speaking of the era that this sounds like. The music is consistent and will definitely appeal to the bands fans and fans of the sound. It is nice to see some bands stay adventurous in sounds that worked before instead of taking on trends.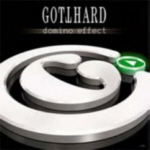 Gotthard - Domino Effect   © 2007 Nuclear Blast Records

I absolutely love this band. Been listening to them for quite awhile now. After releasing a very good album in 'Lipservice', the band follow up with an album that I think is every bit as good. This particular album is loaded. There are 19 tracks and a video. Tracks 15-19 are bonus tracks of music we have heard already. 2 of these tracks are Spanish vocal versions of the other two which are from the 'Lipservice' album. The 14 tracks that make up 'Domino Effect' are very solid. Good rockers are a higher percentage of these, but to not disappoint, there are also a few of those very good melodic ballad types here as well. Top notch!

Availability: Now   Rating: 8.5/10   Genre: Melodic Hard Rock   Website: Gotthard Official
© 2008 Heavy Metal Resource