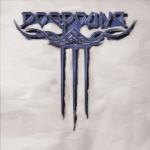 Ted Nugent

'Love Grenade'

© 2007 Eagle Rock Entertainment

Dogpound

'III'

© 2007 Lion Music



Reviewed by Dave Palmer

Obviously with the title 'III, this is Dogpound's third album. This band is one of my favorites on the Lion Music label out of Finland. The band play a melodic hard rock sound that might have fit well in the late 80's, but also has a bit of a more modern edge to it as well. The band write some good polished stuff and stay pretty consistent with each album. They do show growth with each release which is worth a mention as well. What I like is that Dogpound know what they do and they know they do it well. They don't grow with each album form an experimental perspective. They grow in their sound as a band as well as their songwriting. If you go back to the bands first album and then take a listen to this latest effort, you will see what I mean. The core of which they write from is there, but there is a definite growth in the music. Maturity if you like. The natural evolution of a good band. This album sports fourteen tracks of good rock and roll. The tempo is typically from mid tempo to a bit more crunchy. I like to name my own personal favorite tracks with each review. This album really has alot to like overall. To pick what I think stands out above the rest, I would include 'My Own Sin' for just being a cool tune and a great way to start the album. 'Born A Winner' would be a mention as well. Very good melodic tune that had me thinking a little Danger Danger. I like 'Not Welcome Here' due to the thick guitar sound and the choruses. 'One' is another very thick sounding track of which there are a few. What is cool about this track as it is with 'Other Way Around' is how heavy it can sound and then have more clarity and atmosphere in places and great melodies. 'Other Way Around' is definitely my favorite of the album. For the reasons I just mentioned and the choruses and the way the vocals sound just resonates with me in a big way. Could be one of my favorites of the year as a matter of fact. I would also include 'Away From Me'. Another good melodic number with an edgy guitar sound. The closing track 'Rain Must Fall' is good as well and is vocal driven and light. A different feel for the album and an equally nice way to close out.  The album is rock solid as usual. A fine job indeed.

Overall

Another great effort from this melodic hard rock band. I like the edgey feel the album has, but also the melodic feel that is woven through it as well. This album has fourteen very good tracks. You can definitely count on this band to get it done each album as they have shown. This type of album is why I wait with anticipation each time a release is in the works. Top notch stuff and recommended!

Questions or Comments? Email us by clicking
here
.
Reviewed by Dave Palmer

Been awhile since we heard from Uncle Ted.  Actually, much too long for my taste. In today's politically correct world we need somebody who is willing to throw it all off the table and let loose a bit. Ted is just the guy to do this. The sarcasm that he injects into his very energetic music is just what today's uptight no sense of humor music fans need. Let's get back to the basics of what makes music entertaining in the first place, having fun...and lots of it. I think this album is one of the best for this very thing, probably since some of his late 80's stuff. The music at times can be very bombastic and you can tell that once again, Ted doesn't give a shit what people think. Take for instance the track 'Funk U'. It's about Funk University, or hey... is it really. Funny stuff. 'Girl Scout Cookies' had me rolling as well. On the other side of things, I really like the re-recording of the Amboy Dukes classic 'Journey to the Center of the Mind'. Great tune to begin with and only gets better with the re-record. The album definitely has a focal point on guitar which is exactly what you would expect from Nugent. I absolutely love the closing track 'Lay With Me'. This is blues at it's best. The guitar drives it and the emotion lets it flow. Ted does this track beautifully. It is worth mentioning as well that Jack Blades, Nugent's buddy from Damn Yankees was there to help with backing vocals and production duties. The feel of the album overall would be as previously mentioned, energetic. Some of his previous stuff was a bit more smooth with energetic moments, but this stuff is pretty crazy in places. The album as a whole is pretty enjoyable through the entire listen. No huge dips in quality. The album was quite awhile after 'Craveman' which I liked, and I like how you get some moments that have you feeling old Nugent as well as new. 'Love Grenade' should appeal to old and new fans alike. I think the hard rocking style that is present on this album is where Ted is at his best. I love the attitude as I tend to agree with Nugent in some of his views. It's been awhile, but Nuge is back with a vengeance!

Overall

Very good stuff here. Contains some of the hunting tunes which we have come to expect as well as some pretty sarcastic stuff with alot of attitude and humor. The guitar playing is top notch as usual, especially the blues tune 'Lay With Me'. He can really do it all. It's been awhile since we had some new Nugent stuff. This may tide me over for awhile, but lets hope that we don't go another 5-6 years for another. Good going Uncle Ted! You still got it!

Questions or Comments? Email us by clicking
here
.