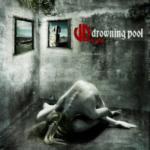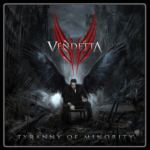 Drowning Pool

'Full Circle'

© 2007 Eleven Seven Music

Reviewed by Dave Palmer

I became a fan of Drowning Pool from the song 'Bodies' which I am sure reeled in alot of other fans as well. After the passing of Dave Williams and the bands previous effort 'Desensitized' which didn't seem to sink in much with the fans although I thought it was okay, the band made one of their best moves. Ryan McCombs had left Soil and it only seemed natural with his vocal style and the fact that the 2 bands had toured together anyway. Enter McCombs into the Drowning Pool as the bands latest and hopefully permanent lead vocalist.  I was also a fan of Soil and liked McCombs' style. I really don't care much for the latest Soil stuff and was happy to see Ryan land on his feet somewhere decent. The latest entry into the catalog from the band is 'Full Circle' I like the title as I think that is what the band is attempting to do here. Go full circle back to what made the first album successful. It's obvious that Williams left some big shoes to fill and time will tell whether McCombs will do that, but I think it should work out okay. The music is not in my opinion totally Drowning Pool from the past sounding as you have a bit of that Soil influence. Overall, it pretty good and I think it is settling with the fans much better this time around. The first single 'Soldiers' is a rowdy rocker that pays tribute to our soldiers around the world. I thought this was a great idea, especially coming from a rock band where opinions on things sometimes swing the other way. Whether you agree with the current conflict or not, these peoples life's are on the line and it is appreciated from me and obviously the band along with countless others. There are some other great sounding tunes on this album as well. I like 'Reborn' with it's melodic yet edgy feel and almost Layne Staley vocal style. 'Enemy' is really good in a catchy kind of way. 'Shame' has those Alice in Chains sounding vocals as well. Very cool touch to the bands sound. I think the band have breathed new life into themselves with this record. Very solid stuff.

Overall

Very good third record from a band that hired Ryan McCombs, the former frontman of Soil. The album is heavy and well put together in my opinion. McCombs adds quite a bit to the band and gives them their best sound since the debut. I think this band are relevant in the music scene of today. If you were a tad disappointed with the last album, definitely give this one a spin, you will reaffirm your faith in this band!

Questions or Comments? Email us by clicking
here
.
Vendetta

'Tyranny of Minority'

© 2007 Lion Music

Reviewed by Dave Palmer

Anyone who has read my reviews knows that I usually only talk about artists I like. Of those artists, some really stand out. Such is the artist Edward Box. He had released an instrumental album sometime box that we reviewed and liked here at the site. This year marks an interesting trend. It may only be limited to two of Lion Music's artists at this point, but both have put together albums that are vocalized. Edward Box being one and Milan Polak being the other. Vendetta is Box's traditional metal band and the latest release is going to delight plenty of metal fans. The sound of Vendetta is what I would classify as a power metal sound similar to bands like early 90's Testament (The Ritual), maybe some Primal Fear, etc. Box handles vocals on this album and does it pretty dang good job. What makes this album stand out to me is the sheer consistency of it. It's very good from beginning to end and never really takes a dip anywhere in between. The album opens up in strong fashion with the track 'Generation Kill' that in sound had me thinking 'Electric Crown' from Testament in the guitar sounds. For those that have been missing that type of sound in music, oh man you are gonna love this record. 'Doorways of the Mind' is a good track that displays maybe a bit darker sound and has a bit more depth. 'Bones to Dust' is another favorite. This track is hard driving power stuff with some pretty frantic guitar soloing. Great metal track for sure. 'All Fall Down'  has a very cool guitar vibe to it. The closing track 'Window of the Soul' is another very good track. It has quite a bit of melody and some great choruses. I felt that added another dimension to the songwriting and overall presentation of the album. I really hope this band grabs traction and sticks around for awhile. I love the traditional feel, especially since it has been missing in large part for so long. It's also nice to see another side of an artist without losing the edge. Very nicely done!

Overall

Very solid metal album from guitar extraordinaire Edward Box. A vocalized metal album that really hits on all cylinders. This is the kind of band that you hope hangs around for awhile. The music is very consistent overall. Traditional metal fans will definitely find alot to like with this album. If you haven't heard Edward Box, or even if you have and want to hear another side of him, this one's a gem. Highly recommended!

Questions or Comments? Email us by clicking
here
.