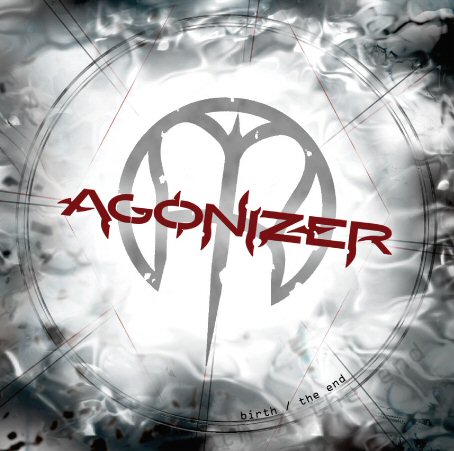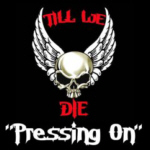 Agonizer

'Birth/The End'

© 2007 Spinefarm Records

Till We Die

'Pressing On'

© 2007 Locomotive Records

Reviewed by Dave Palmer

'Birth/The End' is the bands latest album and most abundant in terms of tracks on the album. The album was released on the first of August and contains 8 tracks of melodic metal. If you are familiar with some of the Finnish bands in this vein, the sound of this band is similar. The music is pretty straight forward with snarling guitars and an atmospheric keyboard presence. There is some very good mid tempo metal here such as 'Prisoner' which opens the album, 'Harmless Hero' which follows and has some memorable vocals on top of that hard driving sound, and 'Prophecy' which matches well with the other two mentioned. The tempo dips a bit on 'Everyone Of Us' and one of my favorites 'Hazardous'. You also get a more melodic dip in tempo with tracks such as 'Sleepless' which exhibit a bit more melody without losing the drive that has been consistent on the album. Also, 'Black Sun' displays this as well and has a bit more of a thick sound due to a bit more keyboard presence coating the already chunky guitar sounds. 'The Birth and the End' is probably the most melodic and closes the album out in a more epic fashion. Probably the best written song on the album and my favorite for sure. Agonizer has had quite a few e.p. type albums and I'm a bit confused as to why their longest album so far is only 8 tracks, but there is one thing that can be said nonetheless, it's quality stuff. Each track is as good as the next. While there are alot of styles coming out via Spinefarm, some dark and very heavy, and some more melodic, Agonizer is definitely one of the bands I like the most. I have become a big fan of the label and the variety they release. This album is released domestically and will definitely appeal to fans of melodic hard rock and metal. Pretty solid stuff.

Overall

A very good Spinefarm release from a band that seem to be ready for the mainstream. There is no doubting this with the confidence displayed in the songwriting and delivery. Didn't really find anything I considered weak. Tempo is pretty stable overall with only minor dips here and there. This band has alot to look forward to if they continue in the vein of this album. Recommended!

Questions or Comments? Email us by clicking
here
.
Reviewed by Dave Palmer

Till We Die is a bit hard for me to categorize musically. You have some melodic elements that in ways remind me of the modern band Flaw. There are also some elements to the bands music that would lean Hardcore, mainly in the screaming vocals which aren't dominant on the album, but still ends up being a very strong presence nonetheless. This album to me would be a decent jump off to better things to come later on. I personally didn't find that album as being really strong, but at the same time, it wasn't what I qualify as a bad effort either. There are some tracks that I feel stand out amongst the rest. Some of these would include 'Low' which has some decent guitar sounds and Flaw sounding vocal work. I like the riffing that the band displays in places on the record. 'Skitzo' has a pretty cool sound and would qualify. Nice short grind sessions in that one.  'That Day' is a dark, but more melodic tune that I thought worked pretty well. Nothing fancy, just delivers well. 'Defined' is a track I like as well. 'Pressing On' could do fairly well with the modern fans. The band grabbed a slot with Powerman 5000 which is probably a good thing. I wouldn't say they sound alike, but they do come from the same generation of metal and rock, so the fans might dig this on the tour. The band will probably grow. They have certain strengths and a few weaknesses just as all bands do. Sometimes it's all about timing and it will be interesting to see if these guys timed it right. With me being a fan of the band Flaw and my thoughts going to that band due to similar vocals in places, I don't care alot for the mix of Harcore screams, but then anyone who knows me knows that has never been my thing anyway. The band have a decent metal sound that if nothing else, should get them noticed.

Overall

Not a great record, but not a bad one either. The band have a decent jump off point. If it wasn't for the hardcore style screams, I might like it a bit better. I do however like the metallic edge of the guitar work and the beats. The band has a fair amount of energy which should translate to the stage pretty well. Definitely worth keeping an eye on.

Questions or Comments? Email us by clicking
here
.