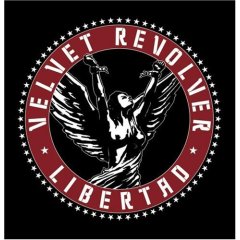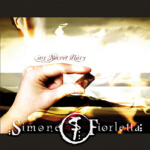 Velvet Revolver

'Libertad'

© 2007 RCA Records

Simone Fiorletta

'My Secret Diary'

© 2007 Lion Music



Reviewed by Dave Palmer

If you are looking for a great hard rocking record, I have just that for you. The latest effort from Velvet Revolver shows the band kick it up a notch. I think alot of fans look towards bands like Velvet Revolver to carry the torch for great hard rock with flash that was so popular at one time. That doesn't mean however that this release is just like a Warrant record or anything like that. This type of hard rock here is more like Aerosmith in ways. Very raw in sound with some great explosive guitar solos offered up by Slash. This may be very old news to some, but for those who may not know, Velvet Revolver features Slash, Duff, and Matt from Guns 'n' Roses along with Scott Weiland from Stone Temple Pilots and Dave Kushner. The album busts wide open with 'Let it Roll'. A very good track that gets down to business. I think this album has alot of 'up' moments. Not alot of filler although there may be one or two in my opinion. I like various tracks for various reasons as well. The opener sounds great due to the guitar and hard driving tempo. Then you take a track like 'Can't Get It Out Of My Head' I like due to the melody and also the fact that it is a cover of a tune originally penned by Jeff Lynne. 'Get Out The Door' is a great sing along type track. The album contains 13 tracks in all and most of them as mentioned are pretty good. The disc also has an enhanced portion with a video mini documentary about the record. It's typical stuff  that you would expect, but also a nice addition to the album if you like that type of thing. As far as my favorite tracks, I did mention a few, but I also like 'The Last Fight', 'American Man', 'Mary Mary', For A Brother', and 'Gravedancer' which is probably my favorite. Pretty good stuff on this album, very good sophomore effort from these veterans.

Overall

I dig this release by this band of veterans. I thought the first release was okay, but feel they clicked on all cylinders with their latest. The tracks are pretty even with some that stand out as classics. There is even a classic redone. The music is raw yet polished. If you like your hard rock done the old school way maybe via the late 70's or 80's, you will probably like this album.

Questions or Comments? Email us by clicking
here
.
Reviewed by Dave Palmer

'My Secret Diary' is the latest instrumental masterpiece from Moonlight Comedy's Simone Fiorletta.  The album contains 10 very smooth and enjoyable tracks. As I hear more of these instrumental albums, they all seem to be somewhere in the same ballpark and it takes something a bit extra to stand out. I think Fiorletta does a pretty good job due to his approach and exciting guitar playing. Each song on the album has a personality. Take for instance the transition from 'A Day In California' to the second track 'II Came Back'. You get an all out rocker with the first track and more of a fusion thing going on with the latter. The guitar is really good in the second track. You get some frenzied stuff in areas that really works for me. Moving from there, 'To Fly Over The Rainbow' is just a straight forward rocker. No frills, just good stuff.  'Welcome, Anita!' is the first of the more easy going laid back tracks. Another lighter track is called 'Only Three Minutes To Dream'. This track actually has a bit of a dreamy nature and the title is very appropriate. 'Borderline'  is fairly straight forward as an instrumental. I think the album starts to notch up a little at the track 'You Are My Past, Present, Future'. Almost starts having a Pink Floyd feel. It runs right into 'Brawl In A Saloon' which picks up and adds that visual touch that seems to flow through the album. The album shuts down with the final two tracks 'The Beginning Of A New Era' and 'Good Bye'. Both are moody and fit in well with the rest of the album. Even though the tracks have a personality of their own, they all fit into the bigger picture of the album as a whole. It feels complete and will have instrumental music fans pretty happy I'm sure.

Overall

A pretty cool effort once again from Fiorletta. He definitely has the critics on his side as he is a pretty talented musician, not only as a solo artist, but as a part of Moonlight Comedy. The album flows well through the 10 instrumental tracks leaving the listener satisfied. If you are familiar with his work or are just a fan of this type of thing, you may want to check this out.

Questions or Comments? Email us by clicking
here
.