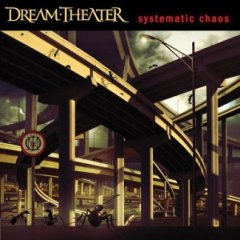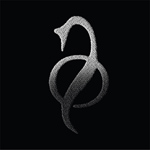 Dream Theater

'Systematic Chaos'

© 2007 Roadrunner Records

Tomorrow's Eve

'The Tower'

© 2007 Lion Music

Reviewed by Dave Palmer

Dream Theater really has become the progressive standard as to what other bands are measured by. It's very common for reviewers such as myself to compare other bands or some of their sound to Dream Theater. That would probably be because this band is one of the most well know and well liked. The bands latest album adds to an already great catalog. 'Systematic Chaos' is pretty typical of what Dream Theater offers, but has a slightly edgier sound. The usual sophistication is present and the long song lengths that we are all used to. In a nutshell, it will be familiar, but there are a few subtle differences. There are some pretty aggressive vocals to match the edgier nature of the music in tracks such as  'Constant Motion' and 'The Dark Eternal Night'. There are also some moments that had me thinking Pink Floyd due to the moody sound that is displayed at times. Songs like 'Repentance' display this feel in places. Overall, the music isn't too far out from albums like 'Scenes From a Memory' or 'The Six Degrees of Inner Turbulence'. It's just the intensity in places that stood out for me. The album as usual runs about the full length of what a compact disc will hold. The set I have is limited edition and has a DVD to go along with it. The documentary on this disc is fairly lengthy running at around 90 minutes and takes the viewer from the start of the album thru til the end. The DVD also has the complete album in 5.1 Surround Sound which is a nice touch as well. It does play on regular DVD players. This album to me will be one of those that stand out amongst the bands catalog. The finesse mixed with the power leaves a lasting impression. Very good job once again!

Overall

It's no surprise that Dream Theater crank out another quality album that has the same core sound with a few new edges to it. The music is pretty solid start to finish which is very typical for what the band has churned out in the past. The limited edition has a bonus DVD that has a surround soundtrack and a documentary. Quite a bit of bang for your buck. Excellent album by Dream Theater once again!

Questions or Comments? Email us by clicking
here
.
Reviewed by Dave Palmer

This was kind of an interesting move for Lion Music artist Tomorrow's Eve. The band decided to release a 4 track e.p. in between albums. They decided to release a sampling of new material along with some rerecorded earlier stuff to give the fans a feel where the band is at now direction-wise. The music is obviously progressive in nature and has a nice amount of edge to it. While there is not much quantity, this album runs a bit over 20 minutes which is impressive. The band typically get very good reviews, and for good reason. In the progressive world it can be hard to generate discipline as the players tend to be very good. Tomorrow's Eve has a fair amount of discipline which is shown on the 4 tracks here. If this is anything like what the band are gonna pull out of the hat next, it will definitely be something worth looking forward to.

Overall

A very good 4 track e.p. that gives the listener an idea of where the band is at right now. The new album will be coming down the road a bit, but maybe this will tide fans over until it gets here. Short and sweet!

Questions or Comments? Email us by clicking
here
.