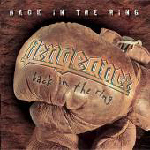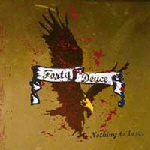 Vengeance

'Back in the Ring'

© 2006 Locomotive Records

Forty Deuce

'Nothing to Lose'

© 2006 Frontiers Records

Reviewed by Dave Palmer

Here is a band from way the hell back. Dutch metallers Vengeance are going to be very welcomed back by alot of metal fans. This band hails from probably my most favorite metal era...the early 80's. After quite awhile away from the scene, it is obvious that this band hasn't lost anything. The band is very traditional as far as metal goes. At times this new record reminds me of Accept in the guitars and at others maybe somebody like AC/DC. It really doesn't matter though because this style of metal has been absent for far too long. It's all about the big guitars, pounding drums and attitude. This album has a very consistent feel to it in terms of quality. It's just a very good metal album and I didn't really find anything to complain about. There is a good even listen in terms of tempo with the only slowdown coming at the end of the album with the track 'Eveline'. This track was actually a semi-hidden track on my album although it was listed as the final track. That final track runs almost 10 minutes and it is about half way through where this track starts. Some of my personal favorites from this release include the title track 'Back in the Ring', 'Mind over Matter' which has some very Accept sounding rhythms in it, 'Bad Attitude', 'Now and Then', 'Cowboy Style' and 'Rip it Off'. All of these tracks possess what made metal fun back in the day and give you a feeling that is fresh with alot of the boring serious music that is out there today. The veterans have returned and it sounds pretty damn good!

Overall

It is indeed nice to have this band back in the ring. With alot of bands uncertain at which direction is going to bring them success in today's fickle market, it is nice to see bands such as this bring to the audience what made them successful in the first place. The market is more friendly at this stage and it would be nice to see more releases of this caliber. Definitely comes recommended!

Questions or Comments? Email us by clicking
here
.
Reviewed by Dave Palmer

Here is a band I knew absolutely nothing about. Went from knowing nothing to quite a bit after reading the bio. Richie Kotzen is part of Forty Deuce, actually a big part. He handles guitar work naturally, but also handles vocals. As far as vocals, in some ways he has a Chris Cornell quality to his sound. The band musically lean to the heavier side of rock although I wouldn't go as far as saying metal. It's heavy, but does have a catchy melodic feel. The tempo of this album lends itself to radio fairly easy. The sound is a bit modern sounding and very guitar driven. I guess you could say it is raw sounding which is cool with me really. Transfers to the live show pretty well that way. The music gets started with an intro and then a great attitude based track in 'Oh My God'.  It flows well from there with tracks like 'I Still' and 'Say'. There is an even feel to the listen with the tempo staying relatively close throughout. I would say that this band may fit in well with some of today's more modern rockers. I mean that as today and not a couple of years ago. Things have started to turn a corner recently in the domestic scene and this band could do well in my opinion. The album closes with the title track 'Nothing to Lose' which is one of the best the album offers. Other favorites include 'Start it Up', the rockin' 'Next to Me' and 'Standing in the Rain'.

Overall

A different side to Richie Kotzen. It's definitely heavy rock based, but leans a bit more modern sounding than what I am used to hearing from him. It's a decent release, but may not appeal to fans of more classic hard rock sounds. He handles vocals as well as guitars with this band and does a very good job at both. If you like a bit more modern sounds with a nice raw heavy rock core, this is probably going to work well for you.

Questions or Comments? Email us by clicking here.