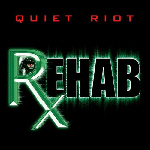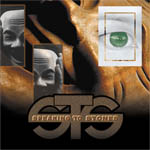 Quiet Riot

        'Rehab'

© 2006 Chavis Records

Speaking to Stones

'Speaking to Stones'

      © 2006 Lion Music

Reviewed by Dave Palmer

I think Quiet Riot has had a really tough job through the years. The band were propelled to superstardom with the album 'Metal Health'. It's been very tough for them since that time to repeat the successes that were given to them previously. 'Condition Critical' had some very good moments as did 'III', but did they ever hit the mark of the big album of their career. Not really. So where do you go after all of these years, especially when the market isn't as friendly to bands like Quiet Riot? How about back to your roots. I think that is where the band have gone with 'Rehab'. The band lineup at this point only retains two original members with Kevin DuBrow and Frankie Banali. Coming along for the ride are guitarist Alex Grossi and bassist Chuck Wright whom some will remember has been in the fold before. Does it make that big of a difference to be missing the other two? Depends on how you look at it. If you are to put the headphones on and just let the CD spin, you might never know. The music in alot of ways gets back to the fun that made some of those earlier albums great. The album opens with the track 'Free' which has a heavy vibe to it. Familiarity starts coming to form with 'Blind Faith' which had me thinking back to the Quiet Riot 'III' days. It has a bit of that same melodic sound to it. The album has a pretty consistent feel of melodic based tunes that also have an edge to them. Not alot here that I would classify as really big stuff like the tunes on 'Metal Health', but at the same time I really find a quality about what is here. Tunes like 'Beggars and Thieves' or 'Don't Think' have a very catchy quality to them. I also like 'Evil Woman' which also features Glenn Hughes and sounds killer. I really think that most of this album is good and musically is where it really excels.

Overall

A very cool effort that may not be as accessible as 'Metal Health', but has a solid consistent feel throughout. I would say that this may be the most confident Quiet Riot album I have heard in quite some time. The album flows well with alot of decent moments. I hope at this point that fans can listen to this album based on it's own merits and not look for the anthems of the past. If this happens, there will be alot to like!

Questions or Comments? Email Dave by clicking
here
.
Reviewed by Dave Palmer

The world of progressive music just got even brighter. Speaking to Stones release a debut album that spans almost two years in the writing process and the results are pretty stunning. What this band offers is more then just progressive rock. The music has a very nice balance of melodic sensibility. Where you notice this right away is in the choruses of the first few tracks. 'Still Life' and 'Rescue Me' have some very memorable choruses. Listening to the first few tracks, you might ask whether this band is truly progressive or just maybe a more polished AOR band. By the time you get about half way through the album with the track 'Down', the album starts showing more grit in the guitar work. You also sense at this point the hints of progressive that give this band that classification. At times I sensed a bit of Dream Theater and at others it was maybe more like Marillion. I think this bodes well for this album. There is a bit of diversity in the writing that comes across. The album never really stands still in one area and this is where it offers something for a wide variety of tastes. This is the kind of album that would have appeal to your casual rock fans who don't necessarily care much for progressive due to the flash and technicality. Good examples of tracks that have crossover potential include 'My Final Sin' which has a nice amount of depth, but never gets too sophisticated to lose the listener.  On the other side of things, 'Shallow' is the more lengthy track that keeps the progressive fan satisfied. The closing track 'Nothing' offers a very melodic track that rounds it all out very nicely. I think the quality of the songwriting on the album is very consistent. Most rock fans will probably end up liking it from start to finish. A very nicely done record.

Overall

This is a very good album that will have appeal to many different tastes. The music has hints of progressive, but could also be classified as AOR in places as well as straight ahead rock. It really shows that the band spent quite a bit of time writing it as the songs are superb. If you haven't heard these guys and are looking for a good melodic rock record with a some progressive elements here and there, this is definitely for you! Great stuff!

Questions or Comments? Email Dave by clicking
here
.