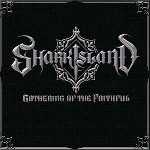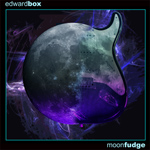 Shark Island

'Gathering of the Faithful'

    © 2006 Frontiers Records

Reviewed by Dave Palmer

Here's one of those bands that I never thought I would see release another album, but was plenty glad when they did. I became a pretty big fan of this band back in the day that they released 'Law of the Order'. I felt they never got their dues because of the music market being flooded at the time. We all know that Richard Black went on after that to the Contraband project that got more attention due to promotion and alot of video play. Well, the latest Shark Island finally sees the light of day thanks to Frontiers out of Italy. Comparisons are naturally going to be drawn to the earlier release. I would have to say that this album is definitely not 'Law of the Order'. I wouldn't go as far as to say that if you were looking for that you will be disappointed. This album has it's own merits and a great sound. I think it is equally important to mention that some of the material on this album was actually being played in the clubs by the band back in the day. They just finally see the light on the recorded medium which I know will definitely please some.  If I had to start mentioning some of my favorite tracks, I would definitely throw out the albums opener 'Blue Skies'. This track is totally upbeat and instantly memorable. I would also include the track that follows, 'Tomorrow's Child'. Another catchy rocker. Some fans will remember another favorite, 'Go West'. This is one of those that lives on today and was popular in the clubs in years past. 'Down to the Ground' is another fun rocking track. Pretty straight forward with Black hitting those vocals perfectly. I absolutely love 'Looking for the Sun'. This is a very infectious melodic track that will find you singing right away. I also think that fans are gonna love 'Heaven'. Sure the riffs are familiar, but it is catchy anyway and should go over well. I would also mention 'I had a Dream'. More great melodies. This album in some ways is Shark Island sounding very mature, but that's alright. It's still Shark Island and that's really what counts.

Overall

It's been a long wait for some more Shark Island music. I am thinking probably close to 20 years to be exact. The music is a bit more mature sounding, but still has that Shark Island familiarity. Some of the stuff on this release is actually from the years prior to the band's major label debut. If you like this band or hard rock in general, I find this worthy.

Questions or Comments? Email Dave by clicking
here
.


Edward Box

  'Moonfudge'

© 2006 Lion Music

Reviewed by Dave Palmer

One of my favorite instrumental guitar players is definitely going to be Lion Music artist Edward Box. There are going to be some obvious reasons for this choice. I'll name a few. His influences are also some of my favorite guitarists. Take for example Warren DeMartini and Edward Van Halen as well as Michael Schenker. Box also mentions George Lynch. Anyone that comes from my era of hard rock and these guitar legends are probably going to be interested in Edward Box. The only thing that may limit this is the Instrumental nature of the album. Some fans just have to have singers and there is no swaying it. For those who do get into this very thing, this review is definitely for you. As I mentioned a variety of reasons that I would mention for liking Box, I would also mention his passion for writing great rhythms that compete with the soloing and shredding. I feel that some instrumental guitar players get lost in shredding and forget about the backbone of every great song... the low end and rhythm drive. Box excels in this area. The rhythm guitar work is emphasized just as much which gives each tune it's overall full feeling. If you listen to some of these tracks on the album, you are going to feel you have gone back a few years. For example, you can hear some Lynch tones in the opener 'Jack in the Box'. The rhythms of the track 'Axis of Evil' are just great classic hard rock sounding rhythms. 'Stantons Stomp' has a classic rock edge to it and is actually from Edward Box's early band Arch Stanton. Not to get totally lost in the hard driving tunes, Box gives us the melodic tune 'Downstream' which adds a nice diverse feel to the album. The tune picks up a bit closer to the end, but overall has some nice rich tones. 'Pasadena' is another rocker that sounds straight outta the 80's in the rhythm work as does 'Reverse the Polarity' with the latter sounding a bit like Satriani. The closing track, 'Big Screen Love Theme' is another tune that was started quite a while back, but found it's potential with this record and a bit of re-working.

Overall

It's a really good records with emphasis feeling equal in the solos as well as the rhythms. This is a nice effect and something that isn't always done by other artists. Box can really shred with the best, but adds that little dimension to his music which nets great dividends. It is however instrumental music, so if you are into that sort of thing, Box doesn't disappoint with this release!

Questions or Comments? Email Dave by clicking
here
.