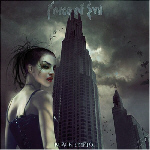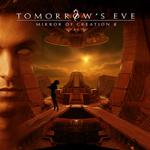 Force of Evil

  'Black Empire'

© 2006 Escapi Music

          Tomorrow's Eve

'Mirror of Creation II - Genesis II

                © 2006 Lion Music



Reviewed by Dave Palmer

Force of Evil features the guitar attack of Mercyful Fate guitarists Michael Denner and Hank Shermann. It shows as well. This albums strong point is the guitar work in my opinion. It's heavy and has a nice thick dark sound. You could definitely call it power metal. The album in my opinion is very solid stuff and could be considered a serious contender in the metal world. This is not only due to the already pretty well known guitarists, but the fact that the music is solid and consistent throughout the album. Provides a very enjoyable listen. The album opens with the title track 'Black Empire' which sets the tone perfectly for the album in terms of tempo and overall feel. As I listened to the album, there were tunes that were obviously good and then there were those that stood out a bit more. Some of those include 'The Sinister Show' which stands out with some very catchy and intense sounding rhythm work. 'Days of Damien' has a dark haunting feel which has a cool intensity all it's own. 'Dead in Texas' is obviously based on the Texas Chainsaw Massacre. The same type of thing can be related to 'Vorhees Revenge'. The latter is based on the Friday the 13th movie series. I found this to be kind of a fun thing added to some already cool sounding metal. I feel the album flows well and never really gets away from what it sets out to do. It's a really good metal album featuring some great veteran musicians.

Overall

Very solid metal album that features Michael Denner and Hank Shermann from the earlier Mercyful Fate albums. The music flows well and is pretty consistent in tempo and overall sound. This is a pretty decent listen from start to end. There are a couple of bonus live tracks and a live video for the track 'Back to Hell'. Very good stuff indeed!

Questions or Comments? Email Dave by clicking
here
.
Reviewed by Dave Palmer

Can't say I had ever heard this band. Tomorrow's Eve comes to us from the Lion Music label out of Finland. I was really surprised at the quality of this band. Very cool artwork doesn't always equate to good album. In this bands case, great artwork equates to great music. This band has the ability to come across melodic, yet still rock you out. Another musician that I became a fan of guests on the track 'Not of this World'. Vivien Lalu offers up some guest keyboarding. This album is conceptual in nature, and I think has a pretty cool storyline that brings it all together. The story revolves around a man with no identity and the fact that he is apparently part of an experiment. The experiment involves a doctor whom he is falling in love with. The problem is she may be more involved then he may have wanted. As far as this story goes, it reminds me a bit of the way Savatage writes their conceptual pieces. Nonetheless, it's pretty cool stuff and adds a visual element to the album that makes it work all the more. Although these songs bind together to form the complete picture, I still found my favorites. These would include the rocking opener 'Amnesia' that is preceded by a short intro track. I also liked 'Pain', 'The Eve Suite' which adds a multi-part track to the album. 'Not From this World' as I already mentioned, along with 'Irreversible' and 'Instant Murmurs'. Be sure to take in the story and then follow along with this album. It makes it all the more enjoyable.

Overall

Great stuff here! I had never heard these guys until this paarticular release and found it outstanding. The story was great and the music backed it up very well. It's a pretty solid effort that I think should not be missed. Definitely recommended from us here at the Resource!

Questions or Comments? Email Dave by clicking
here
.