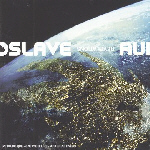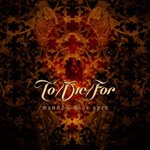 Audioslave

  'Revelations'

© 2006 Sony Music

      To/Die/For

'Wounds Wide Open'

© 2006 Spinefarm Records

Reviewed by Dave Palmer

Back for their third album is Audioslave with 'Revelations'. This album to me is alot of fun to listen to. The band have a nice groove permeating through the album making it very accessible in my opinion to a wide range of audiences. It's pretty typical of what you would expect from the band that is three parts Rage Against the Machine and one part Soundgarden. Tom Morello has a very catchy playing style that incorporates a certain amount of unique flash. He's done that for a long time, and there is plenty of that as usual with this release. Chris Cornell's vocals are in top form as usual. His vocals pour from the soul. The combination is quite cool on this album. You get good solid rock music that is instantly memorable. Stand out tracks for me include the memorable opener 'Revelations'. You hear this tune once and it'll be spinning through your head for quite awhile. 'One and the Same' has the same qualities and is one of the albums catchiest with the cool guitar vibe going on. I also like 'Until We fall' which is a nice laid back track. Provides nice balance to the listen up to this point. The guitar work in 'Original Fire' is some of the most fun on the album. I love the midsection of this particular track. Some of that flash I previously mentioned. I also like 'Shape of Things to Come'. Nothing overly fancy, just a good rock tune with chart potential. Add 'Wide Awake' in there as well. Good catchy choruses and that same instantly memorable feel.  The closer 'Moth' is probably my favorite track of the bunch. Great way to close the album. The album version I have also has a bonus DVD. There is a 16 minute presentation here that is a bit of an inside on the album which is interesting and a nice addition.

Overall

Another good effort from Audioslave. I was always a big Soundgarden fan and loved Cornell's vocal power. This carries very nicely with The Rage Against the Machine sound that you get with this band. Although it is not a pure Rage sound it is still unmistakable that there presence is strong. A very nicely balanced band that creates great records. Good stuff!

Questions or Comments? Email Dave by clicking
here
.
Reviewed by Dave Palmer

My love for Gothic rock can be contributed very heavily to two bands in the last few years. I absolutely love Entwine and To/Die/For. Although these two bands aren't exactly identical, I guess they pretty much fall into the same genre. As far as /To/Die/For, the music is very consistent with each release. This is a band with an understanding of what works for them and they run with it and give the fans some very good music. Each track brings an amazing amount of melody with it. There is also a very thick wall of sound through this album. This is typical of what you hear in Gothic. The album provides a nice uniform listen. The album gets started with an Intro titled 'Sorrow' which then sends the track 'Wicked Circle' swirling through the room. 'Guilt Ridden State' has some very nice tone to it. Rich sounds with just the right amount of crunch. 'Like Never Before' and 'Under a Velvet Sky' keep the album flowing and keep the listener from hitting the next track button. Solid stuff for sure. Other favorites include 'The Quiet Room' which has a very cool groove running through it, 'Liquid Lies' which just rocks out and has great female vocals as well, the Ozzy Osbourne penned tune '(I Just) Want You', and the closer 'Sorrow Remains'. Overall this album is a non-stop listen. I really found no reason to flip through the tracks looking for something better. It's all good, especially if you have heard this style of music. The quality is very typical of what this band offers. If you have heard them, then you know what to expect. This will be one of my favorite albums of the year for definite.

Overall

To/Die/For is a band that I now watch for news and information on new releases. The band have shown me a great deal of consistency through the last three studio albums. The music always has a very melodic sound without ever losing the edge that is necessary to complete their sound. I like their choice of a cover tune with '(I Just) Want You'.  There is just alot to like here. If you like Gothic then you need to check this one out. Recommended as usual!

Questions or Comments? Email Dave by clicking
here
.