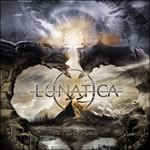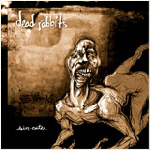 Lunatica

'The Edge of Infinity'

© 2006 Frontiers Records

Reviewed bu Dave Palmer

After the band last album 'Fables & Dreams', I expected really big things to come. In some ways Lunatica is a chip off of the Nightwish block. They are female fronted and play in a hard rock/metal style of music obviously. There are differences as well. Lunatica is not quite as heavy but could draw the same audience due to the symphonic sound. 'The Edge of Infinity' in my opinion not only builds on 'Fables & Dreams', it smashes it. As good as it was, this album hits on all cylinders pretty much through the entire album. It is what I term a complete album. As far as vocals, I really like Andrea Datwyler's vocals. She has a cool accent that actually enhances some of the tunes on the album such as 'Who You Are'. The music has a very melodic edge to it, but the band never forgets that the metal needs to be present as well. Tracks like the title track 'The Edge of Infinity' or 'Together' have a nice gritty sound to them. The melodic numbers are many on this album. Some of them start melodic and add some edge throughout and some such as  'The Power of Love' remain lighter in nature. Those lighter tracks are really rare as most are midtempo on this album. The symphonic element works well as usual. Nothing really over the top however. It is used to give the album a bit more depth and succeeds in doing so nicely. I feel overall that this is a very well done and complete album. If you are looking for the intensity of Nightwish, this album really doesn't reach that plateau. This is fine by me because it allows Lunatica to shine on their own instead of being considered just another clone. There are also a few guests worth mentioning.  John Payne from Asia helps out on 'Song for You', Dieter Meier of Yello gives us the narraration with the Introduction and Oliver Hartmann of Avantasia helps out on the alternate version of 'EmOcean'.

Overall

This is a really good album. After the bands previous effort 'Fables & Dreams' they had alot to live up to. They did that and much more. The quality of songwriting is excellent with this album being a complete listen with no fast forwarding needed anywhere. It's midtempo based and the female vocals sound great as usual. If you are looking for a good hard rock symphonic style album with overflowing melody, this one is amazing! Very nicely done!

Questions or Comments? Email Dave by clicking
here
.
    Dead Rabbits

         'Sin-Eater'

© 2005 Ethella Productions

Reviewed by Dave Palmer

My first question upon receiving this album was Dead Rabbits? I did some research and found out that the Dead Rabbits were a street gang in New York in the 1850's. Now I don't know if this was the reason for this bands name or not, but it definitely makes more sense if it is. As far as the band goes, those who are aware of the New York based hardcore band Stigmata will be aware of a couple of the guys in this band. Mike Maney and Jason Sunkes. The other half of the band came from an Albany based band called The Clay People. If I had to describe their musical style, I would definitely mention a bit of Black Label Society and Corrosion of Conformity would also have to be in there somewhere. Maybe a little Sabbath as well. You get the point anyway. This band has some big riffs that are very cool. A very rhythm oriented band with a bit of a dark muddy sound. The album opens in very cool fashion with the track 'Open Season' which is slammin'. It ranges from really groove oriented heavy to the dark chunky sounds of tracks like 'Trust' which also has a speed up in tempo like the opener, 'Sleep' or 'Upon Across. The good portion of the tracks really have a solid edge to them, maybe a bit more hard driving if you like. Tracks such as 'Away From the Sun', 'Till I Die' or 'Fly On' are gonna leave you satisfied. There are some cool covers on this album as well. Be sure and check out the bands take on 'Manic Depression' and 'Little Wing' by Jimi Hendrix, 'Fortunate Son' by Creedence Clearwater Revival, and 'Paegen Love Song' by Acid Bath. The covers fit well with the original music giving the album a fairly tight and complete feel. There is really nothing that I would consider light here, it's raw and in your face just the way it should be.

Overall

This album is going to have a very heavy appeal to fans of Corrosion of Conformity. There are also moments that had me thinking either Sabbath or Black Label Society. It's all very raw and dark sounding stuff. The guitar really commands each song as the tunes are very riff heavy which I found cool. With this release, if you like it from the first few songs, it will probably work for you the rest of the way. Good heavy stuff!

Questions or Comments? Email Dave by clicking
here
.